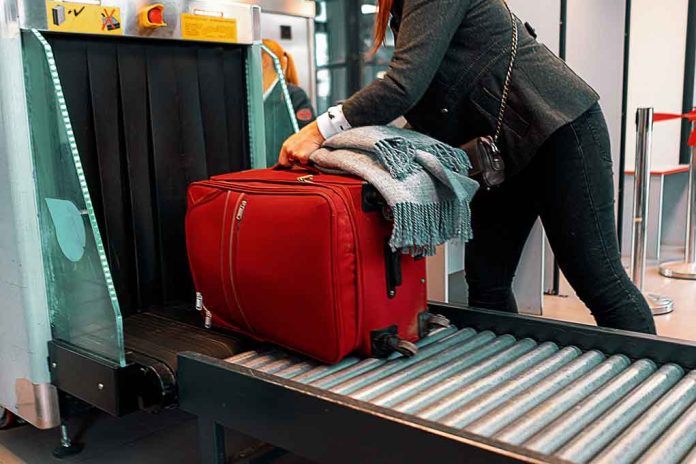 Airport EVACUATION Erupts – Unexploded Bomb Found
(LibertySons.org) – Israel has suffered multiple terrorist attacks in recent weeks, putting the country on edge waiting for the next incident. So, when a family from the United States showed a live shell they picked up on their trip to security at the Ben Gurion International Airport in Tel Aviv, it's no surprise they caused a panic. The incident on April 28 led to a frantic evacuation.
Bomb scare at Tel Aviv airport after an American family brought an unexploded shell from the Golan. Not very clever… My piece today @thetimes https://t.co/Oh6ma0Gsqc

— Anchal Vohra (@anchalvohra) April 29, 2022
As soon as staff announced the need to exit the airport, people began rushing to leave. Some suffered injuries as a result, according to the Daily Mail.
The Airports Authority told The Times of Israel that the children in the family found the shell when they visited the former battleground site of the Six-Day War. The area in northern Israel has a lot of debris left over from the conflict lying around and is easily accessible. However, most people leave it be, as the remnants could be dangerous.
This particular family thought the unexploded shell would make a great souvenir, but there is no clarification on why they thought trying to bring it on a plane was a good idea.
The Airports Authority said the family had no ill intentions. After a brief investigation at the airport, they were allowed to board and return to the United States. However, officials did confiscate the shell. Hopefully, the family was able to take more appropriate items home to remember their trip.
~Here's to Our Liberty!
Copyright 2022, LibertySons.org