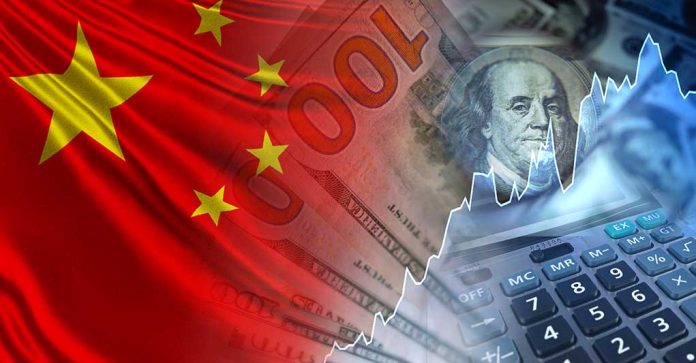 (LibertySons.org) – Governor Gretchen Whitmer (D-MI) is celebrating Ford Motor Company's decision to build an electric vehicle (EV) battery factory in Marshall, Michigan. However, they won't do it alone, as China's Contemporary Amperex Technology Co. (CATL) will partner with the American manufacturer. According to reports, CATL has connections to the Chinese Communist Party (CCP).
CATL, who Ford struck a $3.5 billion deal with to build the plant, is a top EV battery producer in China. The company also reportedly enjoys financial support from groups with direct ties to the CCP.
The American manufacturer hopes it will still receive some of the federal government's money despite the Chinese company's involvement in building and partially providing employees for the plant. The new facility will bring about 2,500 jobs to the American economy. According to Breitbart News, executives at Ford believe their batteries will qualify for half of the $7,500 in tax credits the Inflation Reduction Act allotted for EVs.
CEO of Ford-partnered Chinese EV battery company has ties to Chinese Communist Party 'United Front' apparatushttps://t.co/qutY5esNQJ

— Matt Wolking (@MattWolking) February 15, 2023
Fox News reported that CATL's founder and current CEO, Zeng Yuqun, is a Chinese People's Political Consultative Conference (CPPCC) National Committee member. A 2018 staff research report issued by the US-China Economic and Security Review Commission indicated the group is under the control of the CCP Politburo Standing Committee and is in charge of coordinating and bringing representatives of Chinese interest groups together.
The report also noted that the CPPCC is under the CCP's umbrella and is the highest-ranking group of China's United Front system. According to the review, the United Front system uses several techniques to influence Chinese communities across the globe, in some cases foreign governments, and even some individuals on occasion to act on behalf of the CCP's interests.
However, Ford claims it will maintain complete control of the facility, according to an email sent to Fox News Digital from the company's spokesperson. The message also stressed that Ford would be the sole owner of the battery plant and that CATL's involvement would be as a licensor to the company and a "contractual service provider."
~Here's to Our Liberty!
Copyright 2023, LibertySons.org