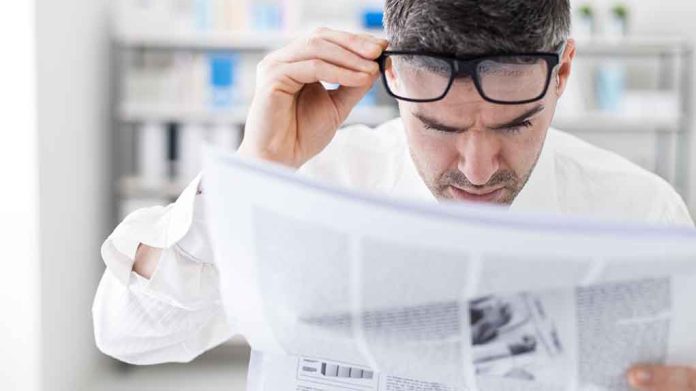 Cawthorn Reports "Coordinated" Scheme With Him as the Target
(LibertySons.org) – Representative Madison Cawthorn (R-NC) is seeking a second term, but things have gotten a bit rough for him lately. In an Instagram post on April 27, he said the "establishment and the RINOs" would run a "drip campaign" against him leading up to November. He claimed the recent negative stories about him are part of this movement.
Rep. Madison Cawthorn is claiming there's a "coordinated attack" directed ag. a lot of the "hardcore conservatives" freshmen members who are up for re-election.

And in his state, he says the NC "political establishment" and one RINO senator have really "targeted him "hard."

— Olivia Beavers (@Olivia_Beavers) April 27, 2022
Cawthorn also said during the Instagram video that beating an incumbent in Congress is "virtually impossible" if they win reelection after their first term. He claimed that as the reason why they are going after him so hard.
The representative noted he's not the only one facing this opposition. He said it's becoming clear, even to voters, what is happening and expressed that he's positive he will win in November.
Cawthorn has been the subject of several news stories putting him in a bad light. He was caught carrying a handgun in his bag at an airport in North Carolina for the second time in April; his first offense had been in February. He's also had several driving violations. Then, there was the incident where he told a podcaster that other members of Congress used cocaine in his presence and invited him to join sex parties, which didn't sit well within the GOP.
In light of Cawthorn's issues lately, is he correct in believing voters will reelect him? Are his views about incumbents having an advantage valid, and is there a smear campaign against him?
~Here's to Our Liberty!
Copyright 2022, LibertySons.org