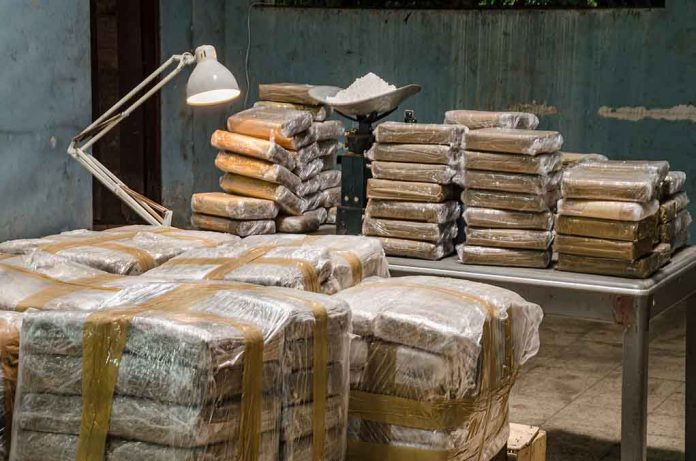 El Chapo Alleges High-level Officials Are Involved in Drug Trade
(LibertySons.org) – Mexican drug kingpin Joaquin Guzman, or El Chapo, made serious accusations about players running the illegal trade. The criminal's claims came after he received a life sentence at Florence Administrative Maximum Facility (ADX Florence) in Colorado — a supermax prison. The notorious criminal said the operation was steeped in politics, and leaders in the United States and Mexico were behind the problem.
From inside the US's most secure prison, 'El Chapo' is pointing fingers at what he says are the real powers in the drug trade.https://t.co/tYU9R30FhQ

— Black News Portal (@BlackNewsPortal) October 3, 2022
El Chapo landed behind bars for a conviction associated with various drug-related crimes. He's currently serving his time in solitary confinement, cut off from contact with most of the outside world. His only communications have been with his mother, one child, one sister, and his attorney, Mariel Colon.
Colon revealed her client's accusations, saying the cartel head was positive politicians were running the drug trade between Mexico and the US. Guzman claimed the only way to stop the substance issue was to go after leaders in both countries.
During El Chapo's trial, Jesus "El Rey" Zambada also pointed the finger at US law enforcement and government leaders in Mexico as the real kingpins. One person he accused was Genaro Garcia Luna, former secretary of public security in Mexico. The official has insisted he's not guilty of the crime.
Undoubtedly, drug trafficking is a significant issue at the southern border. The US Border Patrol seized thousands of pounds of cocaine and methamphetamine between 2016 and 2020, with those numbers increasing annually. Agents have also intercepted a good amount of heroin, marijuana, and fentanyl during that timeframe.
~Here's to Our Liberty!
Copyright 2022, LibertySons.org