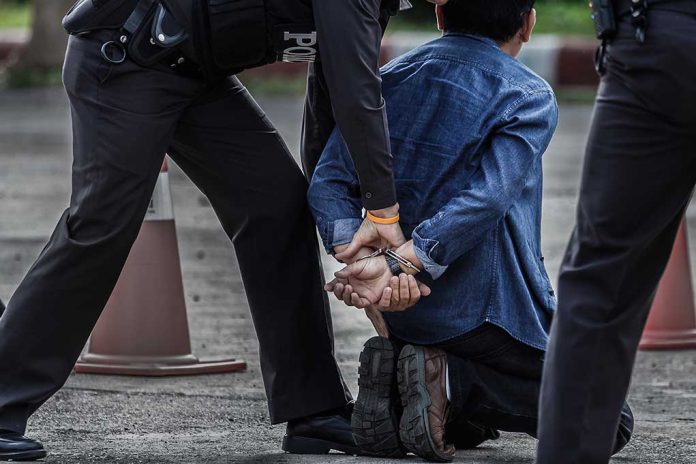 (LibertySons.org) – The House Oversight and Accountability Committee recently held a hearing on the regulation of firearms. An advocate, who lost his child in the massacre that took place in Parkland, Florida, reportedly disrupted the proceeding, prompting Capitol Police to arrest him.
In 2018, a gunman entered the Marjory Stoneman Douglas High School and shot 34 people, injuring 17 and killing the other 17. One of the deceased victims was Manuel Oliver's son, Joaquin. Oliver and his wife Patricia have dedicated their lives to ensuring no parent goes through what they have endured.
The Olivers attended the recent House meeting, but authorities decided to remove them after they began shouting at Representative Pat Fallon (R-TX), who serves as chairman of the subcommittee. According to The Hill, Representative Fallon noted that "the committee welcomes the public" to meetings such as the recent one covering gun regulations. However, the Olivers were removed from the hearing after creating a disturbance.
The Texas Republican added, as authorities were escorting the Olivers out of the room, that while the public is welcome, the subcommittee's chairman reserves the right to eject people for disrupting "order and decorum" under House Rule 11. A video that has since gone viral shows that outside of the room, Capitol Police pinned Mr. Oliver down on the ground and arrested him.
Here is @manueloliver00 being arrested for speaking out at a committee hearing. His son, Jaoquin, was shot to death in Parkland, Fl.

MANNY IS A HERO. He didn't deserve this. The Republican Chair of this committee just called him a narcissist. Disgraceful. pic.twitter.com/6jccYvesHb

— Maxwell Alejandro Frost (@MaxwellFrostFL) March 23, 2023
Representative Maxwell Frost (D-FL) criticized his fellow congressman for having the couple removed from the hearing. In another tweet, the Florida Democrat declared that "Manny is a hero," adding the father "didn't deserve" to have Capitol Police arrest him. Frost asserted that Representative Fallon wrongfully decided to escalate the situation.
The Florida Democrat apologized for what happened, adding that he believed Fallon's decision had "nothing to do with policy," claiming it had "everything to do with politics." Frost also stated that he wouldn't be "listening to another second" of the hearing, adding he wouldn't hold it against anyone else that chose to do the same.
~Here's to Our Liberty!
Copyright 2023, LibertySons.org