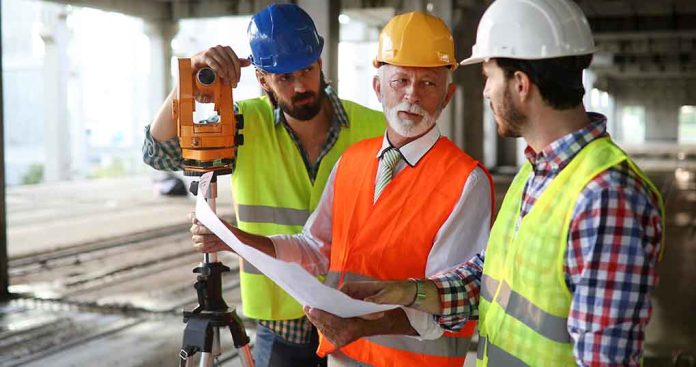 Will The Government Slash Your SSDI Benefits If You Start Working?
(LibertySons.org) – Social Security Disability (SSDI) benefits have stringent requirements for qualification. They often earn the program a reputation for being very challenging to access. In general, you must be profoundly unable to work to qualify. However, there may be situations where you can work and still receive benefits.
Qualifying for SSDI
SSDI is a program meant to provide benefits to people who have a disability that prevents them from working. Because of this fact, the Social Security Administration (SSA) only qualifies you to receive benefits if you meet its unique definition of disability.
The SSA defines a disability as a medical condition that stops you from doing substantial gainful activity (SGA) for at least one year.
SGA is any work where your earnings exceed a set amount. The SSA sets the limit for how much you can earn in a month and still meet SSDI qualifications. The amount changes each year, but for 2022, the limit was $1,350.
If you meet the SSA's definition of blindness, there are special rules in place. For a person who is blind, the SGA limit was $2,260 in 2022 instead. Self-employed individuals who are blind may be able to work more because the SSA only considers net income.
Once you start receiving benefits, the Ticket to Work program offers a transition period in which you may work and earn more than the SGA limit.
Trial Work Period (TWP)
The TWP is part of the Ticket to Work Program. It allows you to work for nine months without losing your SSDI benefits. You also will not face a benefit reduction, and you can earn any amount during this time.
Everyone receiving SSDI gets this nine-month earning exemption. The months do not have to be consecutive, but each person only gets nine in total for each five-year period they receive benefits.
A month will count towards the TWP if you earn $940 or more. Note that this limit can change each year.
The benefit of TWP is that it allows you to gradually return to work without losing your benefits. If you discover you cannot work or your medical condition deteriorates, you can end your employment and try again later as long as you have months remaining under TWP.
After using all the TWP, the SSA will consider any work against SGA guidelines. You may lose your benefits once your earnings go above the limits after you are out of TWP.
If you are receiving SSDI and begin to work, you must send your earnings information to the SSA. Not reporting on time could jeopardize your ability to continue to receive benefits. The SSA should provide you with information on reporting earnings and managing your TWP time.
~Here's to Our Liberty!
Copyright 2022, LibertySons.org