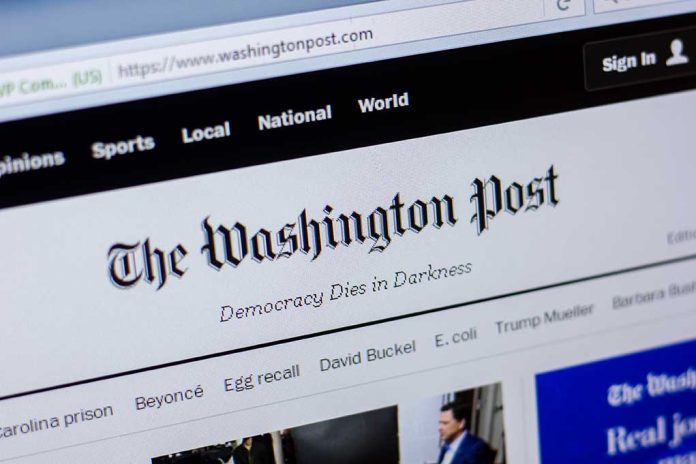 Washington Post Piece Is Scathing Review of Biden-Harris Term
(LibertySons.org) – Although he has not made a formal declaration, President Joe Biden has been vocal about his plans to run again in 2024. But in a November 2 opinion piece for The Washington Post, columnist George Will declared he shouldn't do it. The journalist noted a recent statement made by the president as proof he is beyond the point of fitness for office.
This is one of the most brutal columns ever set to paper https://t.co/k1dWtzJocl

— Ben Shapiro (@benshapiro) November 2, 2022
Will is a conservative, but he was outspoken against former President Donald Trump and cast his vote for Biden in 2020. Still, his opinion is clear. He would not support a 2024 run for the current leader. He also pointed out that Vice President Kamala Harris is not the right choice either.
The writer noted one specific occurrence that brought him to the decision about Biden. The Commander in Chief recently boasted about passing the student loan forgiveness plan by a couple of votes.
The plan was an executive move he made alone. It never went through Congress or saw a vote. Will claims Biden's words are not a blunder, despite misstatements becoming commonplace for the president. The columnist said this incident shows he is no longer mentally competent, noting it portrays Biden's confusion, proving he simply can't remember his own actions.
As for Harris, Will stated she's unqualified. He gave multiple examples of speeches or remarks she's given in which she's incessantly repeated words or phrases and meandered without making a point. The writer explained the word salad shows she has no idea what she is doing.
The columnist wrapped up his thoughts by deducing that pushing Biden or Harris on the American voter in 2024, would be an "insult" to the country.
~Here's to Our Liberty!
Copyright 2022, LibertySons.org