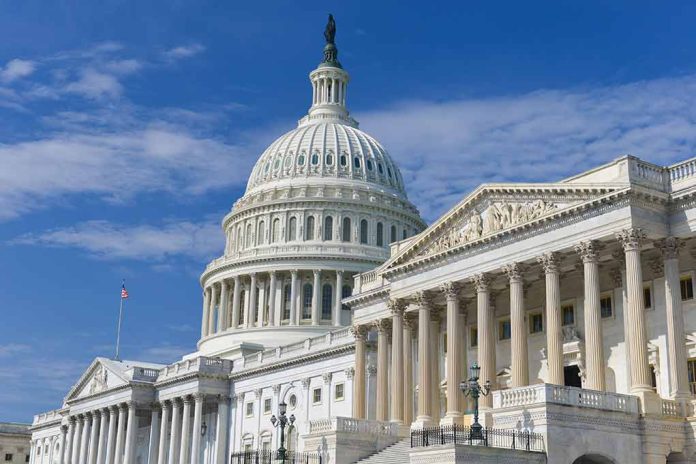 (LibertySons.org) – Gov. Gavin Newsom often boasts that California encompasses the world's fifth-largest economy. The state has frequently led the EPA and the nation with cutting-edge environmental laws. On September 12, Golden State legislators passed a first-of-its-kind bill requiring large businesses operating within the state to account for and disclose all greenhouse gas emissions.
Senate Bill 253, the Climate Corporate Leadership and Accountability Act, will apply to companies grossing over $1 billion in annual revenue that operate in California. It will require public disclosure of greenhouse gas emissions throughout the companies' supply chains across three "scopes" by 2025, with full implementation by 2027.
Scope One includes direct emissions created by the business in the course of normal operations. Scope Two accounts for emissions suppliers produce as they manufacture raw materials. It also accounts for the energy sources a company uses.
Critics call scopes One and Two reporting, while challenging, straightforward. Scope Three, however, could pose issues because it requires companies to account for their customers' emissions — a gargantuan task in the case of Apple, Alphabet's Google, Walmart, ExxonMobil, or Wells Fargo, for instance.
Bill proponents applaud the resulting information the legislation will make available to the California Air Resources Board (CARB), allowing the entity to create better regulations to reduce emissions. Additionally, they praised the public transparency aspect of the bill, which they believe will continuously spur companies to strive for improvements.
Yet, the Califonia Chamber of Commerce expressed concerns that the legislation could drive large companies away from doing business in the state. The Chamber also questioned whether CARB had the authority to mandate and regulate out-of-state companies transporting goods and services into the state.
Gov. Newsom has received SB 253 on his desk but hasn't disclosed whether he will sign the legislation into law. He has until October 14 to veto or sign off. If he chooses to do nothing, the bill automatically becomes law after that date.
~Here's to Our Liberty!
Copyright 2023, LibertySons.org