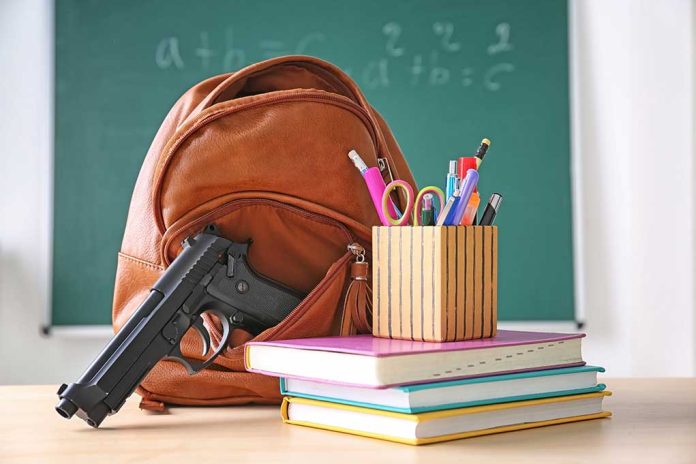 (LibertySons.org) – Californians are frustrated over the state's handling of the COVID-19 pandemic. They aren't shy about expressing their exasperation, especially when schools remain closed in the state.
The thoughts of the 800 voters who participated became quite clear in a California Policy Center poll released on June 2, 2021. Participants did not feel the state handled schools properly, and now, they wish more school choices were available.
Poll: California parents sour on public schools after pandemic … and warm to school choice | Just The News https://t.co/RGr1mGGk6B

— John Solomon (@jsolomonReports) June 3, 2021
The poll asked respondents about their feelings on the public educational institutions before the pandemic and currently. Before health orders closed schools, 42% expressed positive feelings, but only 31% still feel the same way. The majority of people, 61%, felt schools should have been fully opened at the time of the poll, and many explained they were frustrated with the uncertainty surrounding the fall semester.
The poll also found that some parents moved their children to private institutions or hired tutors instead of keeping them in remote learning at public schools. With that in mind, it was not surprising that more than half of the respondents said they support school choice and voucher programs that would allow them to access tax dollars to pay for alternative education options.
In 2000, the state tried to pass a voucher program through Proposition 38. It failed overwhelmingly, with 71.53% of voters in opposition.
The tide has undoubtedly shifted in California. Voters are likely to push back if the state doesn't move to open schools and get things back to normal.
~Here's to Our Liberty!
Copyright 2021, LibertySons.org