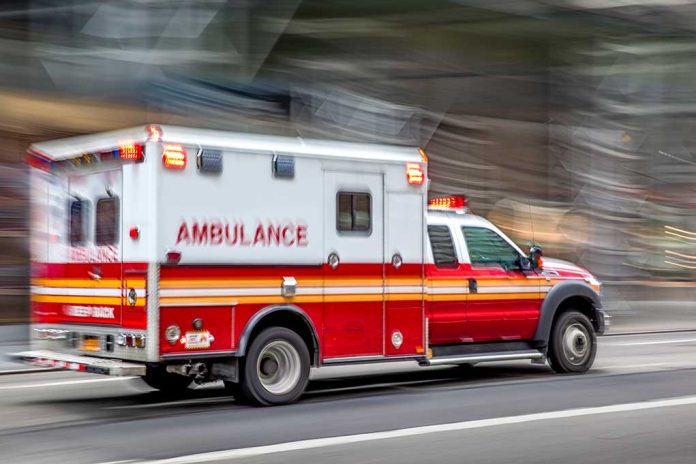 California Tree Trimmer Dies in Horrible Shredder Accident
(LibertySons.org) – Officers from the Menlo Park Police Department discovered a grizzly accident scene on the afternoon of October 11. A tree trimmer fell into a wood chipper and died from his injuries. The incident occurred at a work site in California, when the man was in the process of trimming trees.
Tree Trimmer Dies After Falling into Wood Chipper in Northern California https://t.co/RWMPs1IXrf

— JoanHathaway (@JoanHathaway) October 12, 2022
The man, identified as 47-year-old Jesus Contreras-Benitez, was dead when officers arrived at the scene. He was working for SP McClenahan, which is part of Bartlett Tree Experts, at the time of the accident. The parent company has a corporate office in Stamford, Connecticut, and operates divisions throughout the United States, Ireland, Canada, and Great Britain. SP McClenahan defines itself as a family-owned arboricultural firm serving Northern California.
Authorities reported the investigation is ongoing and involves the state division of the Occupational Safety and Health Administration (OSHA). They are looking into potential issues with safety at the work site and could take up to six months to complete the review. Other workers who were present at the time of the accident refused to speak to the media about Contreras-Benitez or what happened.
Following the incident, police closed off Peggy Lane in the immediate area to traffic to allow for the completion of the investigation at the accident location.
~Here's to Our Liberty!
Copyright 2022, LibertySons.org