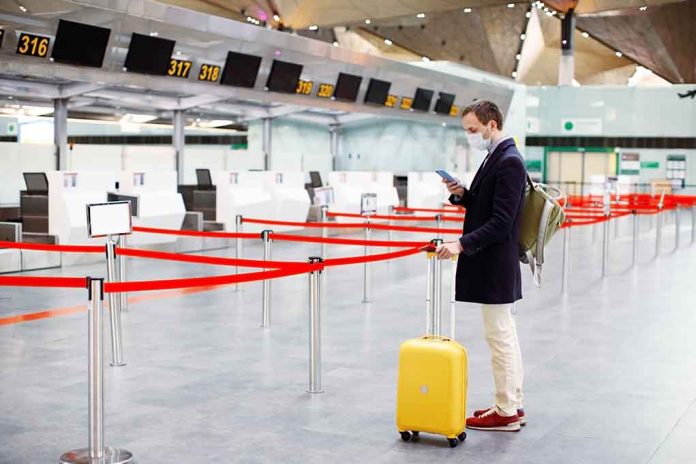 (LibertySons.org) – Airport security has been stiff since 9/11. While most people move through the clearance process without issue, some run into problems because they don't understand the rules or willingly ignore them. One man recently ended up in major legal trouble at the Hartsfield-Jackson Atlanta International Airport (ATL) when inspectors spotted a shocking item in his luggage.
On November 20, a transportation security officer noticed something questionable in the man's bag as it progressed through the airport's x-ray machine. So he pulled it for a manual search, reaching into one of the compartments to take a closer look.
That's when he discovered a firearm.
The owner, Kenny Wells, lunged at the officer, trying to take the gun. It discharged in the scuffle.
Three people suffered injuries during the crowd surge after the incident occurred. https://t.co/7dRNcoKO6o

— The Western Journal (@WestJournalism) November 21, 2021
No one was harmed in the airport incident, but Wells managed to flee the scene with the weapon. Regrettably, it caused chaos inside the busy airport that led to three reported injuries. People also began panicking as rumors of an active shooter quickly spread.
Officials halted all flights at ATL for over an hour. They were only released when officials cleared the scene and determined no threat remained.
Reports show Wells is a convicted felon who cannot legally possess a firearm. The warrant for his arrest lists charges for discharging a gun, concealed carry in a restricted area, and possession of a firearm by a felon. Officials have yet to locate the man.
~Here's to Our Liberty!
Copyright 2021, LibertySons.org