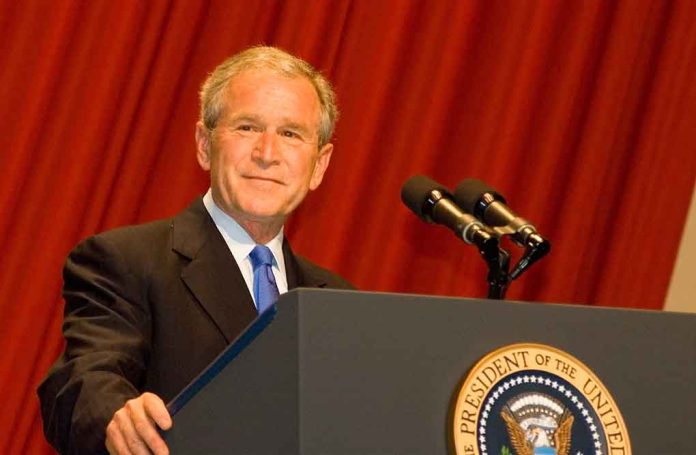 (LibertySons.org) – Former Associate Supreme Court Justice John Paul Stevens donated documents from the three and a half decades he served on the high court's bench to the Library of Congress, which has been releasing them in stages. The library released papers from Stevens' early days as a Supreme Court Justice between 1975 and 1984 in 2020. The archive recently released more documents, ranging from 1984 to 2005. Some of the papers pertained to the presidential election in 2000, which saw George W. Bush defeat his Democratic opponent Al Gore with the help of a favorable ruling by the nation's highest court.
According to NBC News, Stevens had written notes about how Justice Clarence Thomas claimed the Florida Supreme Court left them no choice but to overturn their decision due to the way the state court decided its case.
Library of Congress today makes public a new tranche of the papers of late Justice John Paul Stevens, providing new behind-the-scenes insights into some big Supreme Court cases including 2000 election-decider Bush v Gore:https://t.co/ED3jSJlaie via @NBCNews

— Lawrence Hurley (@lawrencehurley) May 2, 2023
Stevens also discussed the now-deceased Justice Ruth Bader Ginsburg's alliance with former Justice Anthony Kennedy on many of the legal questions raised by the case. Ultimately, the Supreme Court split 7 to 2 regarding faulting the lower court's implementation of a recount — with Ginsberg and Stevens representing the only dissents. The court split 5 to 4 in ruling against allowing an additional recount. All four liberal justices dissented in that decision.
Stevens wrote in his dissenting opinion that while there wasn't a definitive winner in the election, there was a definite loser. The justice noted the loser was the "nation's confidence" in the ability of judges properly act in their roles as guardians of the "rule of law."
Stevens served on the Supreme Court for 35 years, beginning in 1974. The liberal justice retired in 2010. Stevens died in 2019. He was 99 years old. The Library of Congress intends to release the documents from the later years of his tenure, ranging from 2005 to 2010. However, that release won't take place until 2030. Stevens was part of several big cases involving abortion, gay rights, the war on terror, and the death penalty during his extensive career.
~Here's to Our Liberty!
Copyright 2023, LibertySons.org