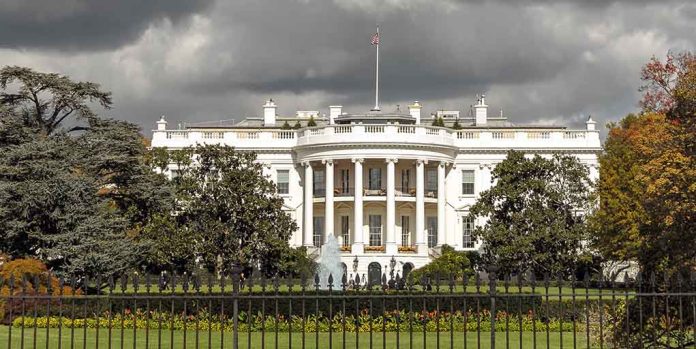 (LibertySons.org) – President Joe Biden might be facing a leadership crisis with the announced departure of Susan Rice, the leader's domestic policy advisor. The commander-in-chief announced Rice's decision to leave the administration on Monday, April 24, in a speech noting her historic service to the nation as a national security advisor and ambassador, as well as her roles in passing groundbreaking legislation. Rice's departure follows on the heels of former White House Chief of Staff Ron Klain's resignation in February.
Both individuals have acted as crucial advisors to Biden. So much so that pundits at the Daily Wire referred to Klain and Rice as "shadow presidents" running policy in the background while Biden acted as a front man for the cameras. In fact, the op-ed piece questioned, "Who [was] Really Running the Show?" in its title.
Klain's Replacement
Jeff Zients took over as Biden's chief of staff on February 8. Sometimes referred to as "Mr. Fix It" by Obama-era colleagues, Zients has a reputation for getting things done and correcting problematic issues and projects. Although Progressives in the caucus expressed some worries about him taking over, the new chief of staff has reportedly demonstrated a talent for direct communications and hands-on management, according to POLITICO.
More than that, The Hill reported that former President Barrack Obama praised his "superb judgment" and "sound advice" and considered him a valuable advisor. But perhaps he proved his expertise to Biden by handling the nearly 2-year national health crisis and the complications that faced the administration from its inauguration.
Power Behind the Curtain?
Despite the losses of Klain and Rice, Biden remains bolstered by several long-term and deeply trusted advisors who maintain low public profiles. Perhaps two of his most trusted advisors include Anita Dunn, a senior presidential advisor, and Bob Bauer, President Biden's personal attorney. Dunn and Bauer, a power couple in Democratic politics, married in 1993. Both have helped Biden navigate difficulties before and during his campaign and throughout his term, according to the New York Times.
Other key advisors who've served the administration long-term include the Deputy Chief of Staff Jen O'Malley Dillon, Senior Presidental Advisor Mike Donilon, and Presidential Counselor Steven Ricchetti. While it appears Biden values the opinions of each of these advisors, he seems to prioritize a balanced chorus of voices and delegate to his executive team. In turn, they provide him with vital information and policy recommendations, including reference materials for press conferences and answers to media inquiries in what some have criticized as scripted responses.
~Here's to Our Liberty!
Copyright 2023, LibertySons.org