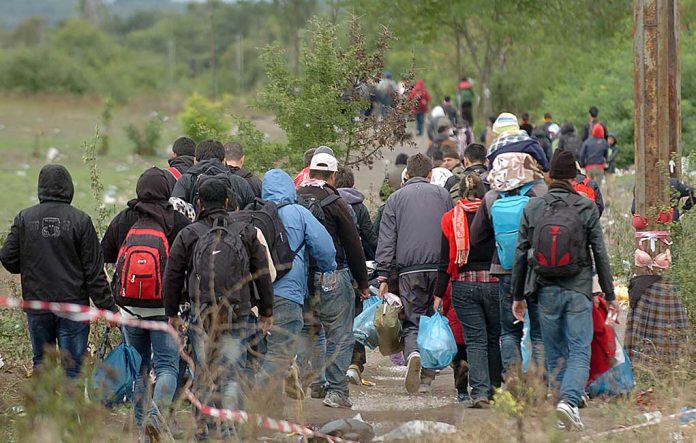 HUNDREDS of Migrants Die at US-Mexico Border
(LibertySons.org) – The strain at the southern US border has been a talking point during nearly the entire stint of President Joe Biden's stay in the White House. Numbers reflecting the large influx of people trying to come into the country remain high. According to Fox News, data obtained by the outlet shows Customs and Border Protection (CBP) recorded 856 migrant deaths at the border during the fiscal year, which ended on September 30.
NEW: A record number of illegal migrants have died crossing the border, according to Customs and Border Protection data obtained exclusively by Fox News. https://t.co/f3ar1N4Aad

— Kyle Morris (@RealKyleMorris) October 22, 2022
The source also reported on information it obtained from the CBP, showing an additional 25 deaths just weeks into the new fiscal year starting October 1.
On October 21, the document shed light on the agency's increased encounters with illegal immigrants. In September, agents dealt with 227,547 people attempting to cross — significantly higher than the 2021 total for the month, which was 192,001. The figures were astonishing because in September 2020, the encounters had only reached 54,771, and in 2019, they topped off at 52,546.
The yearly total for 2022 was over 2 million, which marked the highest number ever and highlighted the issues at the border. The volume was significantly more than in 2019, which was before Biden took office, when the encounters were under one million.
Venezuelan immigrants made up about 42% of the unique encounters in September, marking a 245% increase over the previous year. In comparison, those coming from Mexico and Central America decreased by 23% from a year earlier.
On October 21, however, the CBP explained the immigration issues from Venezuela are beginning to decrease, something it attributes to a joint policy with Mexico to better manage border crossings. CBP Commissioner Chris Magnus said the number of Venezuelans trying to cross decreased by 80% in the past week.
~Here's to Our Liberty!
Copyright 2022, LibertySons.org