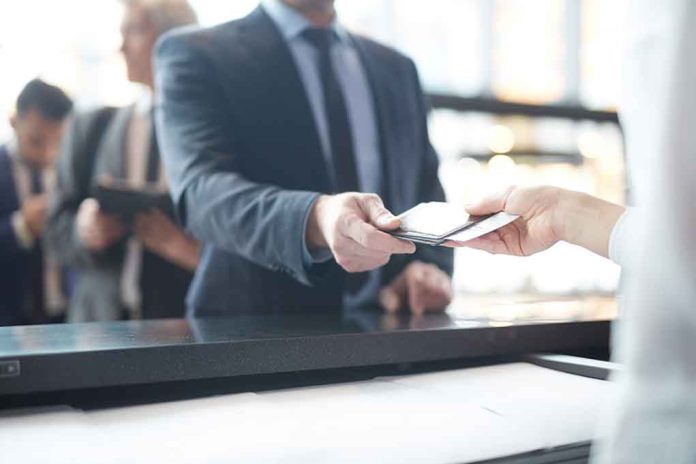 (LibertySons.org) – On April 19, Daily Mail published a video of former Fox News host Bill O'Reilly aggressively speaking to a JetBlue airline employee at JFK airport in New York. Reportedly, O'Reilly was upset due to a three-hour-long flight delay. The former host told Mediaite his frustration was over the ongoing issues in air travel, although it didn't excuse his poor language choices.
"You f*cking scumbag. Don't talk to me like that," Fox News host Bill O'Reilly said before the JetBlue employee responded, "You're threatening me with violence, man." https://t.co/PxDdTd8BGU

— The Daily Beast (@thedailybeast) April 20, 2022
O'Reilly admitted he should have handled the situation differently. The video showed him cursing at the employee and telling him he would lose his job. He explained multiple people had asked him to find out why there was a delay and when the flight would leave.
The media personality said the real problem is staffing shortages, but the airlines refuse to admit it. The lack of honesty is what got O'Reilly upset. He said it's frustrating for everyone.
Bill O'Reilly has been covering the issues with the airline industry, including canceled and delayed flights, on his podcast, "No Spin News." He specifically called out JetBlue for having much higher numbers than other airlines when it comes to delays or cancellations. He went so far as to insinuate they are committing fraud by selling tickets for flights that will never get off the ground. Ultimately, though, O'Reilly blames the Biden administration for not solving the problems within the industry.
~Here's to Our Liberty!
Copyright 2022, LibertySons.org