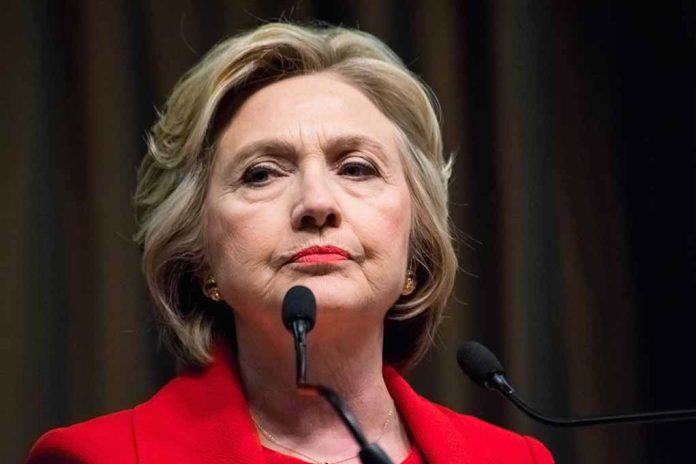 (LibertySons.org) – Hillary Clinton led her opponent Donald Trump for much of the presidential election cycle in 2016. Many expected her to easily win the White House, but in the weeks leading up to the election, she lost ground and, eventually — the election. But how did Trump win when so many were sure he was destined to lose? A former political advisor under Bill Clinton's administration believes he knows why he ultimately prevailed.
According to Doug Schoen, who appeared on a recent episode of "Tucker Carlson Today" on Fox News, the former Secretary of State lost her presidential bid because she "wasn't authentic." Schoen's comments came as he detailed his four-decade-long career in politics.
Bill Clinton's political consultant says Hillary didn't win the presidency because she 'wasn't authentic' https://t.co/HiWH0rppBs

— Fox News (@FoxNews) March 30, 2023
The former political consultant explained that while Mrs. Clinton was much more ambitious than her husband, she simply wasn't a natural fit for politics. Schoen noted that Clinton was intelligent, with great focus and determination. However, she lacked creative thinking skills and had too many versions of herself. Schoen explained the former First Lady originally ran as a centrist but eventually attempted to go further left, but her lack of authenticity was her downfall and the reason she couldn't defeat Trump in 2016.
The former Clinton official also spoke his mind about the Obama administration, namely the 44th President. Schoen said that while he liked former President Barack Obama as a person, he doesn't think he had a successful tenure in the White House. He said Obama's persona made him appear to be a better leader than he actually was, largely because he lacked a sense of global strategy.
Schoen admitted that Obama had a major win with Obamacare. However, he feels that the former president could've found a way to pass a national health care plan with bipartisan support. The former Clinton advisor said that he believed Obama was a very persuasive person but that his leadership style didn't live up to his promises.
~Here's to Our Liberty!
Copyright 2023, LibertySons.org