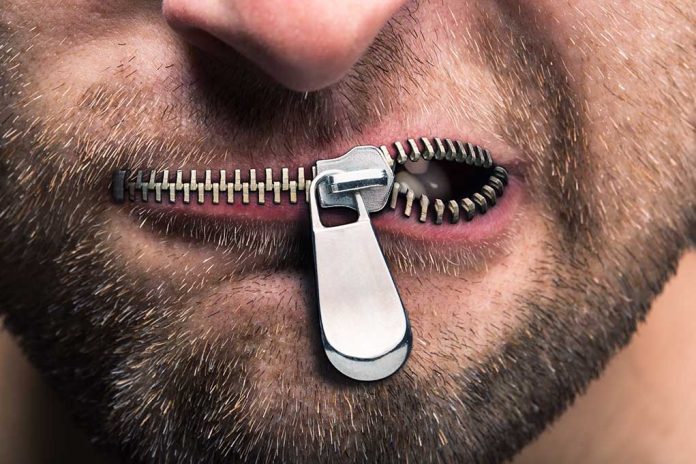 (LibertySons.org) – The Stew Peters show has suffered yet another blow shortly after Spotify removed its content from their platform without warning. The iHeartRadio channel also removed the series from its offerings without providing a motivation for the sudden shift. Now, the show's host is firing back.
Stew Peters is fighting against the censorship of his program by calling out Spotify and iHeartRadio for working against freedom and the truth. The host, a known America First patriot, feels the companies are perpetuating the spread of communist propaganda.
BREAKING: Stew Peters Responds After iHeartRadio, Spotify Ban 'The Stew Peters Show' via @NationalFile https://t.co/GX5K6ZTSTj

— Grunt1776 (@SkeeterWysocki) February 1, 2022
Peters called the platforms cowards for removing his show. He expressed doubt over whether they will remove programs that spread communist ideals, citing the fact that money seems to be the only language these media companies speak.
Peters also questioned why they continue to allow questionable advertisers, such as pharmaceutical companies — who he says have blood on their hands — to run ads on their networks, calling the whole situation a disgrace.
The podcast host has a long history of speaking out against vaccine mandates. That places him in the same category as Joe Rogan, who also recently took heat for his views. While Spotify continues to refuse to remove Rogan from its platform, some artists have yanked their music off of it in protest.
Still, a comparison of the two hosts does lead to questions about why Spotify would pull one show but leave the other in place. Could it be the millions of dollars Rogan brings in? Did Peters hit the nail on the head when he spoke about money ruling all with these platforms?
~Here's to Our Liberty!
Copyright 2022, LibertySons.org