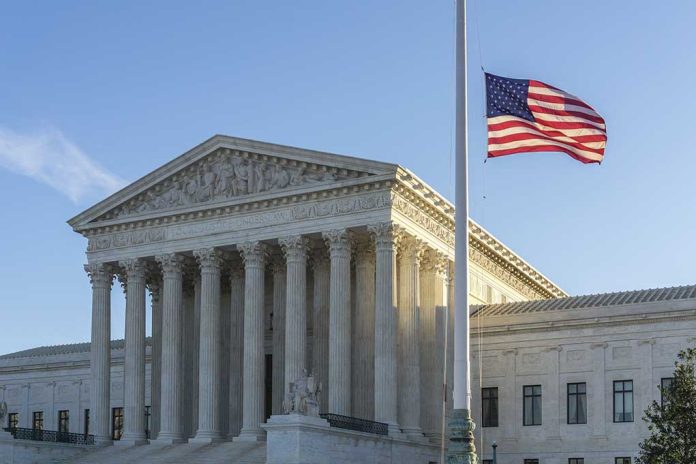 (LibertySons.org) – President Joe Biden announced Ketanji Brown Jackson as his pick for the US Supreme Court on February 25. The judge may not be ready for her confirmation hearings now that the Senate Judiciary Committee uncovered something questionable from her past.
Per the committee's request, Jackson provided a list of her published writings, which included an anonymous piece she wrote for the Harvard Law Review in 1996. Titled "Prevention Versus Punishment: Toward a Principled Distinction in the Restraint of Released Sex Offenders," the paper criticizes sentences for sexual offenders as being too harsh, and Jackson categorizes them as unfair.
Biden SCOTUS nominee criticized 'excessiveness' of sex offender punishments | Just The News https://t.co/m0VuL88A90

— Just the News (@JustTheNews) March 1, 2022
In the paper, she said the criminal justice system should punish and prevent future crimes, but because the US Constitution leans more heavily toward punishment than prevention, that is the lead the system follows. She pointed to the standard four requirements for sex offenders upon release from prison:
Registering with law enforcement
Notifying neighbors they live in the community
DNA samples to go into a database
Continuous monitoring of their lives
Jackson warned against using public health and safety to justify these harsh sentences. She suggested what she felt was a more reasonable approach, offering punishments that didn't deprive people of their legal rights.
Judge Jackson's radical thoughts on this subject lead to questions about her real focus on the bench. Is she too worried about social justice to the point she ignores victims? Is that the mindset America needs on the Supreme Court?
~Here's to Our Liberty!
Copyright 2022, LibertySons.org