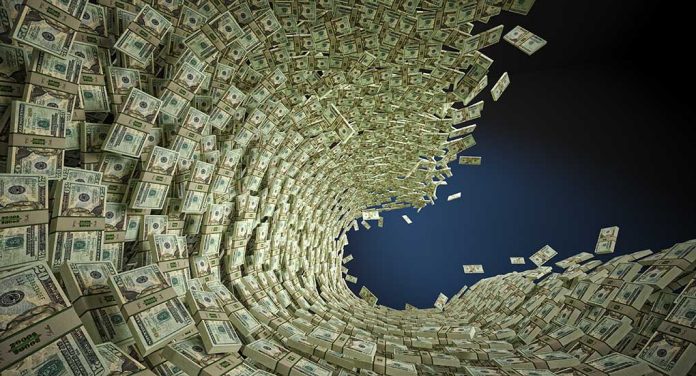 (LibertySons.org) – Russian President Vladimir Putin ordered a full-scale invasion of neighboring Ukraine on February 24, 2022. Earlier that month, Chairman of the Joint Chiefs of Staff Gen. Mark Milley told lawmakers he expected Ukraine's capital to fall within days. However, with a major influx of aid from the United States and its allies, the war continues raging as the conflict rapidly approaches its first anniversary.
On February 20, Biden took a surprise trip to Ukraine, the first time a US President has traveled to a warzone without military support in modern history. Biden spent several hours speaking with Ukrainian President Volodymyr Zelenskyy during his trip.
The Hill reported that the two men discussed America's support for Ukraine's war effort since the conflict began, including the plethora of military hardware and munitions the US has supplied, including 700 battle tanks, over 2 million rounds of artillery ammunition, 1,000 artillery systems, along with much more.
NEW: Biden announces $500 million in new military aid to Ukraine during surprise visit https://t.co/X1gmBqw22h pic.twitter.com/75RWX0x0Hk

— The Hill (@thehill) February 20, 2023
President Biden also pledged the US would provide an additional $500 million in support as the war approaches its first anniversary. Reportedly, that assistance would include more ammunition, long-range weaponry, aerial surveillance equipment to protect Ukrainian forces against attacks from above, and much more.
The commander-in-chief also said he the US would consider imposing new sanctions against Russia and any countries helping fuel Putin's war machine.
So far, the US has provided roughly $25 billion in security assistance to Ukraine. The Biden administration has repeatedly affirmed its commitment to providing support to Kyiv for as long as it takes for Zelenskyy's forces to fend off its invaders and preserve its sovereignty.
Senate Minority Leader Mitch McConnell (R-KY) has consistently stressed the importance of supporting Ukraine. However, several Republican lawmakers like House Speaker Kevin McCarthy (R-CA) have pushed back on the idea of continuing to pour billions of taxpayer dollars into a European conflict.
~Here's to Our Liberty!
Copyright 2023, LibertySons.org