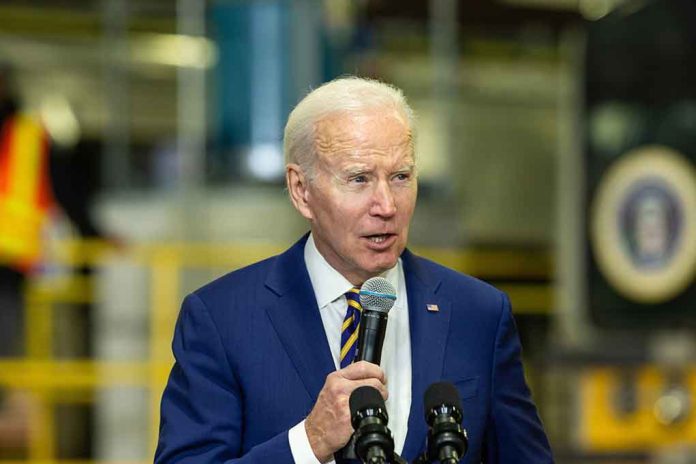 (LibertySons.org) – President Joe Biden recently sent ripples through the financial world after he named his replacement for Brian Deese, the outgoing director of the National Economic Council, the White House's main forum for determining the nation's economic policy. Biden quickly named Lael Brainard, the Vice Chair of the Federal Reserve and one of the panel's most progressive members, to replace Deese.
On Valentine's Day, Biden appointed Brainard to be his top advisor on the economy and, more importantly, the lingering inflation Americans continue to struggle with on a daily basis. During her time at the Federal Reserve, Brainard advocated a less aggressive approach as the central bank increased interest rates as part of an ongoing effort to reduce inflation. She had become one of the bank's most influential "doves," meaning she believed lingering inflation would subside as the economy recovered from the recent health crisis and resulting runaway inflation.
President Biden reshuffles his economic team, naming Lael Brainard of the Federal Reserve as his top adviser on inflation and the broader economy. https://t.co/1S9vAov6eU

— NBC News (@NBCNews) February 15, 2023
As the new NEC director, Brainard will help Biden in implementing his economic agenda and achieving his financial goals. Additionally, she will likely play a role in upcoming negotiations with Speaker of the House Kevin McCarthy (R-CA) regarding the debt ceiling as Republicans push for spending cuts.
Brainard's appointment could indicate a shift of direction for Biden and his administration regarding its future approach to economic policy. For instance, Cecilia Rouse, the head of the Council of Economic Advisors, is set to return to her previous role as the Dean of the Princeton School of Public and International Affairs in the spring. She took a leave of absence to serve as part of Biden's economic team.
The president is reportedly considering Jared Bernstein to take her place but would need to confirm the nominee with the Senate first. Bernstein currently serves as a senior fellow at the prestigious Center on Budget and Policy Priorities. He previously served as an advisor to Biden during his tenure as vice president and has a reputation as a progressive and strong advocate for workers.
~Here's to Our Liberty!
Copyright 2023, LibertySons.org