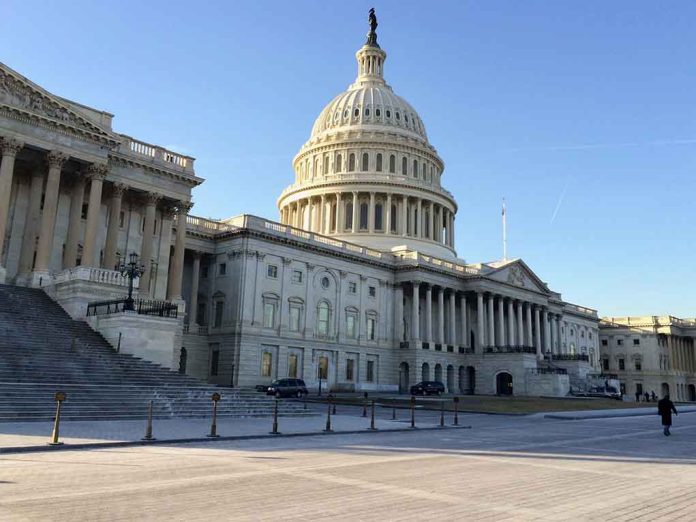 (LibertySons.org) – President Biden's new mortgage rule would require people with good credit scores to take on more financial responsibility in order to allow those with lower credit scores to have an easier path to homeownership. The new rule is set to take effect on May 1, but it faces the possibility of being repealed since Republicans are preparing a way to stop Biden's plan in its tracks.
Financial Services Committee Chairman Representative Patrick McHenry (R-NC) and Rep. Warren Davidson (R-OH), Chairman of the House and Insurance Subcommittee, recently sent a letter to Sandra Thompson, the Director of the Federal Housing Finance Agency (FHFA), about the measure. In the letter, the two Republicans warned that if the FHFA didn't reverse the new rule, Congress would be forced to take action.
Due to recent changes by the @FHFA, hardworking Americans who've spent years building strong credit are being forced to subsidize loans for those who have lower credit scores. @FHFA must either reverse course or @FinancialCmte will work to repeal.https://t.co/LAoqlzRGuf

— Patrick McHenry (@PatrickMcHenry) April 26, 2023
McHenry and Davidson warned that the new rule violates the "fundamental principle of risk-based pricing," mainly the fact that people with higher credit or low-risk borrowers should have the luxury of paying less than riskier buyers. The Republicans also alluded to the fact that the new rule punishes responsible borrowers and will encourage people to put less money down and therefore take on more debt when buying a home.
A buyer's mortgage rate currently depends on their creditworthiness, the Federal Reserve's interest rate, and the loan-level price adjustment. Those with better credit get better rates as a reward for being responsible borrowers, whereas those with bad credit are essentially punished by paying higher rates.
The rule change would help those with lower credit pay less for their mortgage while increasing the amount those with good credit pay to offset the change. Several reports noted that experts estimate those with strong credit, scores of 680 or higher, could pay an additional $40-$60 per month as a result of the change. The change comes as the housing market has already taken a hit due to interest rates spiking as the Federal Reserve attempts to cool off inflation.
~Here's to Our Liberty!
Copyright 2023, LibertySons.org