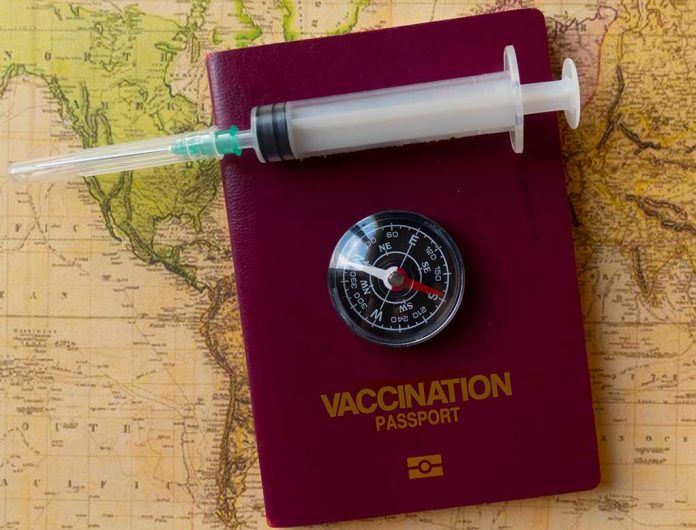 (LibertySons.org) – Despite the COVID-19 pandemic seemingly winding down as infection and hospitalization rates fall, the Biden administration appears to be preparing for another round of crackdowns. The president's appointment of Dr. Ashish Jha as COVID-19 coordinator could bring the doctor's radical ideas into play. Jha is known for his views on the need for vaccine passports and other tyrannical mandates.
The President's Appointment
On March 17, President Joe Biden released a statement announcing Dr. Ashish Jha would take over as the lead for the administration's COVID-19 response. Jeff Zients, the former head, left the position after serving during the height of the pandemic.
Biden highlighted the need to continue pushing vaccinations and instilling policies to protect the vulnerable in society. He also noted the need to make workplaces and schools safer through improving COVID-19 protocols. Biden said Jha would help the US move into the next stages of the pandemic and continue ongoing measures to keep on top of the virus.
About Jha
Jha is the Dean of the School of Public Health at Brown University. He is a fan of NIAID Director Dr. Anthony Fauci, calling him a "role model" and a huge supporter of mandating vaccines. In a February 2022 interview, he also said that the health emergency is far from over.
Jha wrote an op-ed for The Economist in April 2021. He expressed his strong views about the need for vaccine passports. The doctor explained such measures are the only way to beat the virus. He called objections that these tactics violate personal freedoms absurd and said documentation proving immunization is the only way to create safe public spaces moving forward.
Despite his radical approach to managing the pandemic, Dr. Jha spoke out about how Black Lives Matter protests were not hotspots for spreading the virus. In an op-ed in The Guardian, he even said the risk of racism is far greater than the risk of spreading COVID-19. Basically, he admitted that even if these were super spreader events, it didn't matter because they addressed perceived social injustice.
With such stringent viewpoints and apparent worship of Fauci, is Jha the right person to fill the role to lead the country's pandemic response? He certainly meets the criteria of some people on the Left who appear to share the same ideas about restrictions. For everyone else wishing to finally end this pandemic and move on, Jha's oversight could draw things out longer. Only time will tell if he chooses to keep Americans under the thumb of health officials for the foreseeable future despite evidence that the pandemic may be moving into its final stages.
~Here's to Our Liberty!
Copyright 2022, LibertySons.org