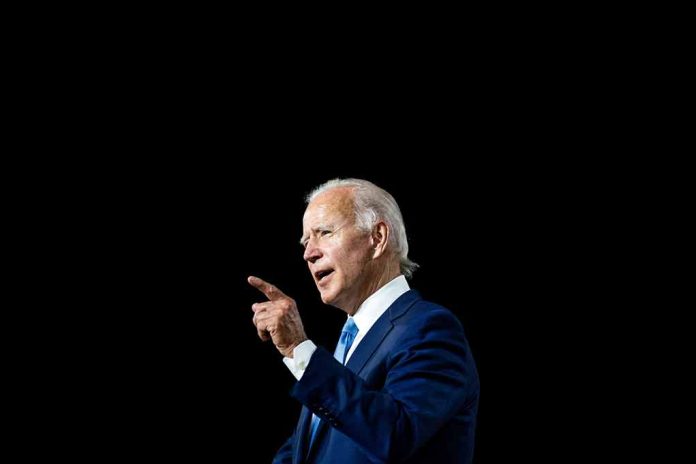 (LibertySons.org) – The Biden administration has hailed battery-powered electric vehicles (EVs) as their weapon of choice to reduce America's carbon footprint significantly by 2035, proposing a new emissions rule requiring most vehicles to reduce tailpipe emissions significantly starting with 2027 model vehicles. Attorneys General (AGs) in 25 states responded with a letter to Environmental Protection Agency (EPA) Administrator Michael Regan to protest the proposed rule, which they characterized as a problem.
Daniel Cameron, Kentucky's AG, is leading the opposition against President Joe Biden's assault on gasoline-powered vehicles. In the letter he and the other AGs sent to Regan, he pointed out several technical issues with the proposal that render it unworkable. These are the problems the AGs see:
It's inaccurate to treat EVs as zero-emission vehicles. While tailpipe emissions might be lower, the EPA isn't accounting for "upstream" carbon dioxide emissions generated to produce the electricity required to power the vehicles' batteries, and the emissions associated with manufacturing the cars and their batteries create greenhouse gases.
America's power grids aren't ready to support the number of EVs the administration is proposing.
Auto manufacturers and their supply chains aren't ready to retool to make EVs.
 Consumers appear unwilling to accept the administration's mandate. Currently, EV sales represent about 8.4% of the market, and the administration wants to convert 67% of vehicle sales to EVs by 2032. However, the EPA has no viable plan to help people change.
The AGs also highlighted how inflation has impacted the average American family with rising food, energy, and housing costs. They cited an average EV cost of $61,448 at the end of 2022 compared to the price of a new gasoline-powered car, estimated at $50,000.
Low-income households likely couldn't afford either option and would need to look at used vehicles. However, used EVs become less affordable because buyers must replace the batteries, which are integral to the cars and can cost from $5000 to $15,000 to replace.
The group of AGs urged the EPA to reconsider the proposed rule as "unlawful, unwise, and unsustainable." The AGs understand the administration's desire to spur innovation and move toward greener methods, but they emphasized how the EPA's proposed emissions rule could hurt Americans.
~Here's to Our Liberty!
Copyright 2023, LibertySons.org