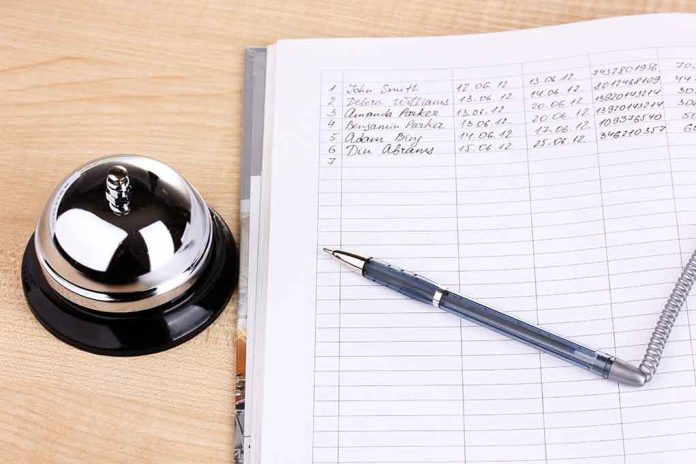 (LibertySons.org) – After criticizing former President Donald Trump for mishandling classified documents, Biden has found himself in a similar situation. The president has come under fire after the discovery that he, too, may have improperly stored classified information at his home in Wilmington, Delaware, and at his old office at the Penn Biden Center in Washington, DC.
Republicans have demanded to know who has visited the president's personal home. Biden's lawyer recently came clean and admitted there were no visitor logs for the Wilmington residence. The White House Counsel's Office told Fox News Digital that practice is in line with every other president in "modern history."
🚨BREAKING: Peter Doocy says the White House tells him there are no visitor logs for Biden's Wilmington, Delaware residence. pic.twitter.com/JTpUD4vkqZ

— Benny Johnson (@bennyjohnson) January 16, 2023
The controversy started when Biden's lawyers initially found classified documents stored in a "locked closet" while packing up some of the president's items at his old office in DC. The scandal heated up after more documents were reportedly discovered in the president's garage at his Wilmington residence.
Officials noted there was an additional document among "stored materials" in a separate room of the home as well. Fox News reported that no classified information was uncovered at the president's private property in Rehoboth Beach. All of the documents seem to date back to the Obama administration, when Biden served as vice president.
The US leader has spent time during his presidency at his Wilmington home, where presumably he could have entertained some visitors. Without any record to show who those people were, how can the public be sure the documents were safe from wandering eyes? Attorney General Merrick Garland hired a special counsel to look into the matter to determine if anyone broke the law. The lawyer he brought into the case is former US Attorney Robert Hur. So far, the information contained in the documents is unknown to the public.
~Here's to Our Liberty!
Copyright 2023, LibertySons.org