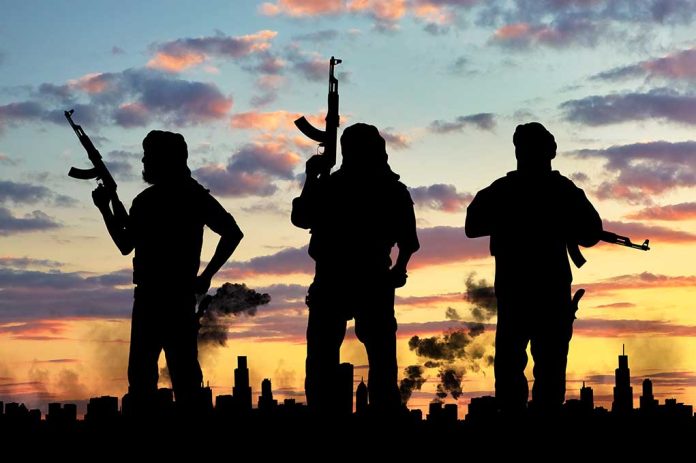 (LibertySons.org) – The Houthis are a rebel group in Yemen known for violent activity. Formally called Ansarullah, the organization held a terrorist designation under former President Donald Trump, but Joe Biden quickly removed it when he took office. Now, that decision is proving to be tragic.
Trump Blacklists Houthi and Biden Reverses It
On January 19, 2021, in a late move during his presidency, President Donald Trump designated Houthis, a terrorist organization. The step was to help prevent additional Houthi/Iranian joint ventures and reduce the organization's activity in Yemen.
In applying the designation, the president accused the group of a campaign that has led to instability in Yemen and other parts of that area. Designating the organization this way made it hard for anyone to do business with the group and stopped support of any kind from US nationals.
The designation also prevented any members from entering the United States, including leaders Abdul Malik al-Houthi, Abdullah Yahya al-Hakim, and Abd al-Khaliq Badr al-Din al-Houthi.
The move concerned international aid organizations as it made their ability to render help to people in Yemen illegal. When President Biden removed the group from the list only days after taking office, he said it was due to humanitarian reasons but acknowledged the Houthis were still dangerous.
A New Attack
On October 31, a late-night attack on a school and mosque in Yemen killed 29 people. Thought to be the work of Houthi, the tragic incident involved ballistic missiles launched to the site.
With the terrorist designation in place, the US military would have many tools at its disposal for dealing with the organization. It would also allow the country to hold the group responsible for its actions, but the United States has none of that now since Biden's decision.
When the Trump Administration put the designation in place, former Secretary of State Mike Pompeo specifically said it was an action brought on by the terrorist behavior of the group, recognizing that the organization would likely continue its rampage.
He also addressed concerns about humanitarian aid, saying the administration would work to allow innocent citizens to receive help still. However, Biden struck it down very quickly, not giving any time to see the actual impact on the aid in the area.
Now, the Houthis continue their terrorist activity unchecked and without sanctions, and the humanitarian crisis continues to grow. Dropping the designation didn't accomplish anything.
Biden may have realized his mistake. Only two days after removing the group from the terrorist list, the White House issued a warning telling the group to stop their attacks. Of course, the terrorists didn't listen. In light of the recent incident, what is Biden's next move? Will he put the Houthis back on the terrorist list, or will he issue another warning while people in Yemen continue to suffer?
~ Here's to Our Liberty!
Copyright 2021, LibertySons.org