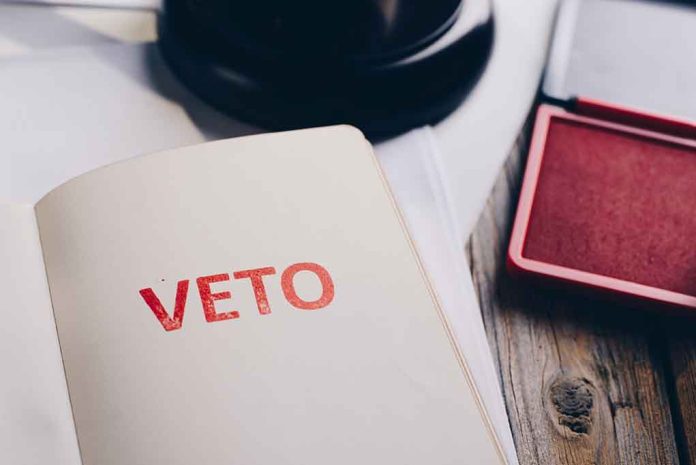 (LibertySons.org) – A 21-year-old mentally unstable shooter using a Ruger AR-556 pistol with an adjustable stabilizing brace and a 30-round high-capacity magazine killed 10 people at a Table Mesa neighborhood grocery store in Boulder, Colorado, in March 2021, prompting the Biden administration to change the Alcohol, Tobacco, Firearms, and Explosives (ATF) rule regarding detachable stabilizing braces. That new rule would have taken effect on June 1, 2023, but the Fifth Circuit Court of Appeals has stayed the order pending a legal challenge.
On Tuesday, June 13, House Republicans passed Rep. Andrew Clyde's (R-GA) resolution to repeal the ATF rule along party lines. Sen. John Kennedy (R-LA) filed a similar simultaneous resolution in the upper chamber, but President Joe Biden has already promised to veto the bill should it manage to pass.
Arguments Against the ATF Rule
Clyde, a member of the Freedom Caucus, is also a gun store owner in his native Georgia and an avid Second Amendment advocate. He and other Republicans argue the ATF rule is another classic example of executive overreach. They say the rule would turn law-abiding citizens into felons overnight. Similarly, Republicans claim the measure violates the separation of powers principle. Clyde explained, "Congress maintains sole legislative authority, not government agencies, not the executive branch."
The new rule would require owners to register pistols with stabilizing braces as rifles and pay an additional tax, reconfigure the weapon with a barrel measuring at least 16 inches or longer, permanently remove and destroy the stabilizing brace, turn in the gun to a local ATF office, or destroy the weapon.
The new rule doesn't apply to stabilizing braces designed and used by individuals with disabilities, although several GOP lawmakers have raised fears over that issue. They argue the government is causing gun owners additional expense and effort and fundamentally violating Second Amendment rights.
Arguments Against Pistols with Stabilizing Braces
In addition to the 2021 Boulder shooting, attackers have used pistols with stabilizing braces in three other recent mass shootings. Nine people died in the 2019 Dayton, Ohio, incident. A shooter killed five more at Club Q in Colorado Springs, Colorado, in 2022, and six more, including three 9-year-old children, died in a Nashville, Tennessee, school shooting in March 2023.
Time and again, mass shooters have chosen semi-automatic pistols with stabilizing braces because the configuration mimics a short-barreled assault rifle, making it easy to conceal and stable to shoot. The weapons have proven deadly.
Congress put stringent regulations on short-barreled rifles in 1934 because criminal factions during Prohibition tended to use them, finding them easy to conceal yet powerful enough to commit violent crimes.
In vocal floor debates, House Democrats who supported the ATF rule argued Clyde's resolution would "help kill people," according to Newsmax. In a press conference on Tuesday, Rep. Ted Lieu (D-CA) lamented "radical Republicans" extracting a vote for a resolution to "make guns more lethal," according to a report from Roll Call.
~Here's to Our Liberty!
Copyright 2023, LibertySons.org