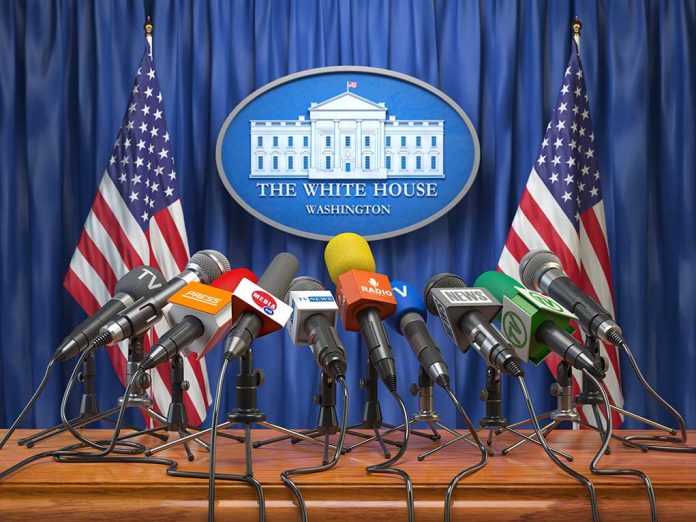 (LibertySons.org) – Hiroshima, Japan, hosted the G7 Summit from Friday, May 19, through Sunday, May 21. The meeting featured a gathering of the leaders of seven core nations, all democracies, including the US, UK, Canada, France, Germany, Italy, and Japan. The host nation can also invite additional guest nations to attend, making the event an excellent venue for international negotiations, planning, and problem-solving. President Joe Biden flew to the meeting on Wednesday, May 17, but before he left the White House, he offered official remarks to the media, promising a press conference upon his return to discuss the mounting debt ceiling crisis.
As he departed the White House for Andrews Airforce Base on Wednesday, the president told reporters how "vital" America's role remains globally, especially amidst the war in Ukraine, other international economic challenges, and Earth's mounting climate crises. Yet, Biden talked about his Tuesday meeting with Congressional leaders and expressed confidence they could reach a debt ceiling deal and avoid default.
.@POTUS promised on Wednesday to have a press conference on the debt ceiling after returning from Japan.

"As it stands now, the intention is to go to the G-7, be back here on Sunday, hold a press conference," Biden said.https://t.co/DyKoMeoWLo

— Washington Examiner (@dcexaminer) May 18, 2023
Biden truncated his original G7 trip itinerary to return to the US for debt ceiling negotiations. After Hiroshima, he had planned to visit Papua, New Guinea, to make the first visit by a US president. Then he had planned a stop in Australia to meet with the leaders of the Quad, a group of four nations, including the US, Australia, India, and Japan, that have formed a strategic security partnership.
McCarthy expressed hope to reporters on Thursday morning, May 18, telling them, "It'd be important to try to have the agreement, especially in principle, by sometime this weekend," according to The Hill. The Speaker promised his caucus 72 hours to read the negotiated deal before calling for a vote, POLITICO reported, meaning McCarthy wants to have a revised bill in front of his members no later than Tuesday, May 23.
Still, factions on both sides of the aisle are beginning to dig in their heels, seemingly refusing to entertain compromises despite the potential economic and humanitarian consequences of not doing so. On Thursday, the Freedom Caucus urged against continuing negotiations until the Democratic-led Senate passes the Limit, Save, Grow Act which the Republican-led House already passed. Meanwhile, House Democrats, spurred on by the Progressive Caucus, have gathered 210 of the 218 discharge petition signatures required to force a House vote on the debt ceiling increase without budget limitations or conditions. Democrats currently hold 213 seats in the chamber.
~Here's to Our Liberty!
Copyright 2023, LibertySons.org