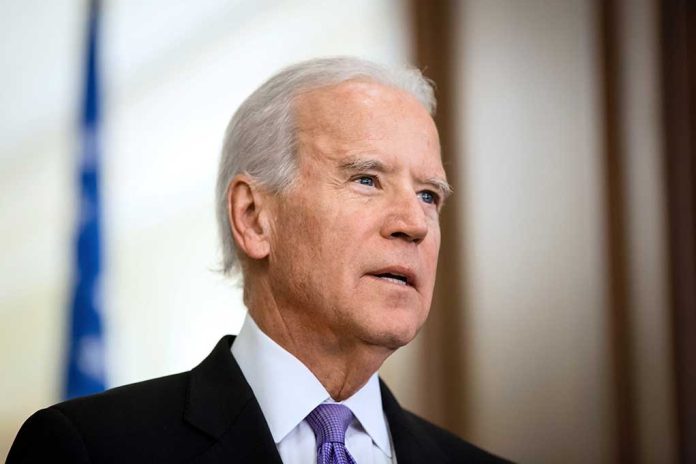 (LibertySons.org) – All political parties seek to inform the public about their agendas in one way or another. It seems President Joe Biden is amassing a large number of organizations to work on his behalf by helping to spread the word about his goals and plans.
Unite the Country, a Democratic super PAC, recently welcomed a new nonprofit, Unite the Country Now, under its umbrella. The PAC spent about $50 million towards Biden's election, and the 501(4)(c) is an energetic backer of his president now that he's in office. The two PACs represent a scramble among progressives to build support for pushing a far-Left ideology.
Incorporated in Washington DC on June 24, 2021, by Mark Doyle and Amanda Loveday, Unite the Country Now will serve as an advocacy group to share the accomplishments of the 46th president. Loveday also said the organization's goal is to use its position to educate the American public about the Biden Administration's policies.
Allies of President Joe Biden, who spent tens of millions to get him elected, are starting a new "nonprofit advocacy group." https://t.co/QZP9eLV24i

— Breitbart News (@BreitbartNews) June 30, 2021
Unite the Country Now adds to an already expansive list of organizations working on behalf of Biden to push his liberal agenda. Under the umbrella of its nonprofit status, it operates as a dark money group, which means the organization does not disclose donors. Loveday remarked she does not know yet if the group will release donor information.
Why does this new organization's support for the president matter? Simple, the group's efforts add to the already heavily Left-leaning messages from traditional media. Additionally, it spends considerable time and resources applying pressure on Republicans and Democrats not toeing the line to back Biden's legislative agenda, or else!
~Here's to Our Liberty!
Copyright 2021, LibertySons.org