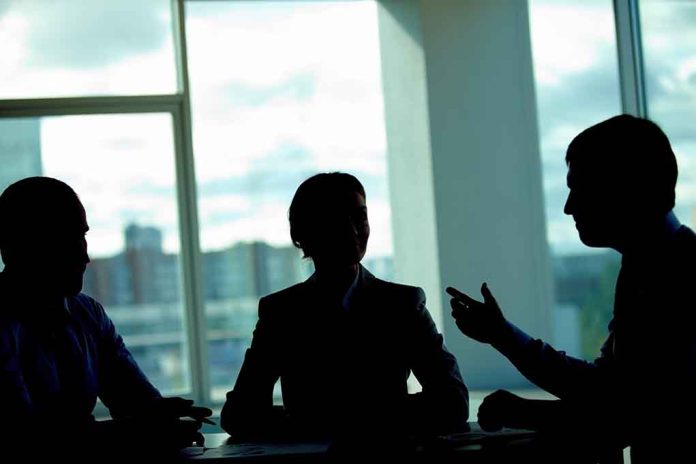 (LibertySons.org) – The Securities and Exchange Commission (SEC) is facing tough questions concerning the public calendar of chairman Gary Gensler. Energy Policy Advocates, a group self-defined as "dedicated to transparency and open government," filed a Freedom of Information Act (FOIA) request on May 12 to get Gensler's private docket. The resulting expose, which the advocates turned over to Fox News Digital, questioned the motives behind the hidden data on the chairman's public agenda.
Biden official hid info about meetings with George Soros, Hillary Clinton, Nancy Pelosi from public
The SEC updates calendars 'from time to time,' an agency spokesperson tells Fox News Digitalhttps://t.co/6CrBuNFp06 #FoxNews

— Tom Fitton (@TomFitton) December 12, 2022
Biden appointed Gensler for his current job in February 2021. Before that, he served as the US Commodity Futures Trading Commission chair under the Obama administration, worked for former Senator Paul Sarbanes (D-MD), and was the Clinton 2016 campaign chief financial officer.
Fox reported the chairman's public calendar was missing various meetings with influential people who'd shown up on his private agenda. There were appointments with former Secretary of State Hillary Clinton, Speaker of the House Nancy Pelosi (D-CA), and Minyon Moore, a consultant and former White House official. After questioning the SEC about the missing data, Fox said the events suddenly appeared on the public docket.
Another disturbing omission from the public schedule was on August 20, 2021, meeting with George Soros. His personal calendar noted the appointment was to discuss an op-ed the billionaire was writing for the Wall Street Journal. Shortly after this date, the article came out and focused on how the SEC should have more power to regulate. The event was on the public calendar, but it did not include the purpose like on the private docket.
When approached for comment about the differences in the public and private agendas, an SEC representative explained the calendars go through regular updates to add missing information as needed.
~Here's to Our Liberty!
Copyright 2022, LibertySons.org