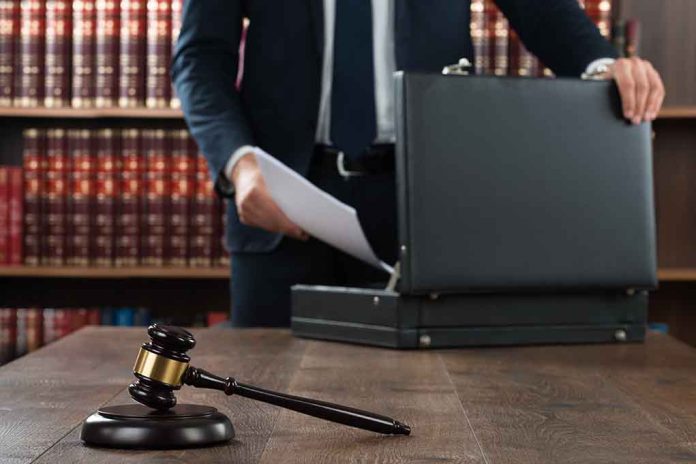 (LibertySons.org) – Supreme Court Justice Clarence Thomas has found himself at the center of controversy after he reportedly failed to disclose luxurious vacations paid for by political donors. However, as Democrats criticize the conservative justice, they have yet to acknowledge that Biden-appointed judges may have done the same thing.
ProPublica recently released a report detailing some of the trips Thomas took with
Harlan Crow, a GOP mega-donor. For instance, the Supreme Court justice traveled on a yacht and a private jet, which Crow paid for. The two combined costs more than $500,000.
Democrats on the Senate Judiciary Committee, including its chairman Senator Dick Durbin (D-IL), sent a letter to Supreme Court Chief Justice John Roberts requesting him to launch an internal investigation into Thomas shortly after the report went public.
Dems ripping Clarence Thomas for nondisclosure mum on Biden judges who may have same problem https://t.co/kCxmAOwBKI

— Larry Elder (@larryelder) April 13, 2023
In the face of the backlash he was receiving, Thomas issued a rare public statement defending himself. He claimed that he and his wife have been friends with Crow and his wife for more than a quarter of a century. Thomas noted that it wasn't unusual for the four of them to do the normal kinds of things close friends do, like vacation together.
Thomas also noted that he sought the counsel of others regarding his reporting requirements and came to the conclusion that he didn't need to list the "personal hospitality" he received from "friends." Thomas acknowledged that the "disclosure guidelines" are changing, adding he will continue to comply with them as he has in the past.
As Democrats push for an investigation into the conservative justice and call for his impeachment, they seem to sweep the fact that liberal justices might be guilty of doing the same things as Thomas. Just the News reported that a review of the disclosure forms of some Biden-appointed federal justices revealed that, like Thomas, many didn't report reimbursements, gifts, or other financial perks.
~Here's to Our Liberty!
Copyright 2023, LibertySons.org