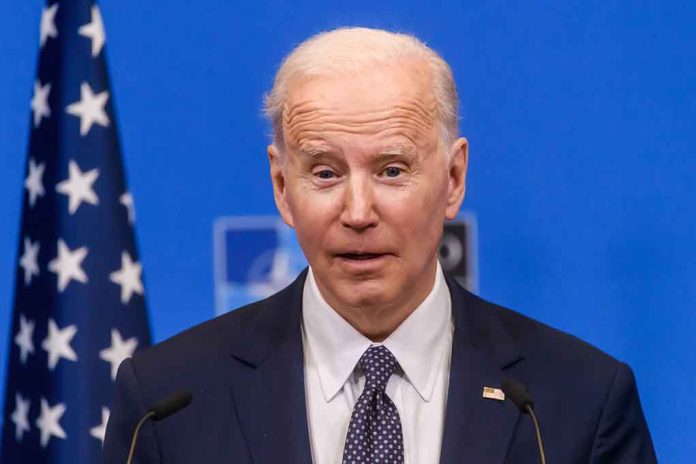 Biden Makes Possibly Racist Slip in Front of Former Commissioner
(LibertySons.org) – President Biden has had multiple instances of misspeaking since he took office. He's never been the best orator, and errors seem to happen all too easily when he's talking. His most recent gaffe came during a ceremony on June 13 to announce a commission on the creation of an Asian Pacific American historical museum. The president mistakenly introduced Karen Narasaki as Karen Nagasaki.
Joe Biden introduced a Japanese-American civil rights activist named Karen Narasaki as 'Karen Nagasaki' Tuesday, leaving Americans collectively face palming.https://t.co/Z2D0BN08EM

— Paul Joseph Watson (@PrisonPlanet) June 14, 2022
The error may not seem like a huge mistake, but Biden should have known better. Narasaki was head of the US Commission on Civil Rights under the Obama-Biden administration in 2014. She isn't a stranger.
The past official has done prolific work in advancing the civil rights of Asian Americans, both as an activist and the executive director and president of Asian Americans Advancing Justice. Narasaki does not share a name with the location of the second US atomic bomb attack during World War II.
As if messing up her surname wasn't enough, the president jokingly looked for Narasaki and Karen Korematsu by asking, "Where are the Karens?" During the bill signing, Biden complained that his staff only gave him one pen when President Obama used to get several. It was an overall disgraceful showing for Biden at a serious and meaningful event.
~Here's to Our Liberty!
Copyright 2022, LibertySons.org