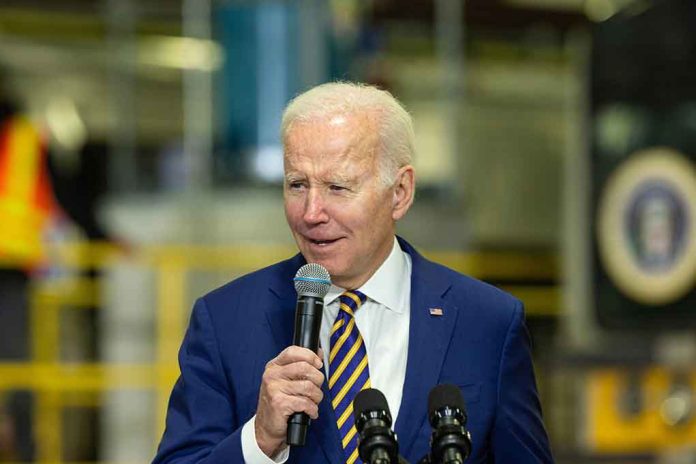 (LibertySons.org) – Former Director of the Disinformation Governance Board, Nina Jankowicz, has agreed to comply with a subpoena issued by Representative Jim Jordan (R-OH). She will appear before the new Weaponization of Government Select Subcommittee in April. Jankowicz's role in the board was to combat disinformation affecting American security, but President Joe Biden's administration dissolved the panel after a few weeks due to concerns that it would stifle free speech.
The Biden administration established the Disinformation Governance Board to address misinformation that put Americans' safety at risk, and Congressman Jordan's subcommittee is looking into these and other board-related issues.
Despite her brief tenure, Jankowicz has faced considerable criticism, especially from conservatives. She says that following her appointment to the now-defunct board, she and her infant received threats. Several key Republicans have accused her and Biden's Disinformation Board of attempting to create a de facto Ministry of Truth within the federal government.
Nina Jankowicz was recently subpoenaed to appear before Congress regarding her role as Disinformation Governance Board chief. https://t.co/fDLkNYQazt

— Newsweek (@Newsweek) March 8, 2023
Jankowicz has since established a GoFundMe campaign to raise $100,000 to sue Fox News for remarks made about her in front of millions of people. She claims that top Republicans are spreading lies about her and her job.
Jankowicz contends that she accepted the post to serve her nation and will testify under oath regarding the accuracy of the Board's findings. She also believes that the Republican Party's claims about the Board have undermined the stability of American democracy.
Despite facing threats and abuse, Jankowicz remains committed to fighting disinformation and continues to share her story to raise awareness about the dangers of far-right conspiracy theories. Her experience highlights the risks private citizens or government officials cast as villains in such plots face.
The controversy surrounding Jankowicz and the Disinformation Governance Board highlights the ongoing tension between combating disinformation and protecting free speech. It remains to be seen what conclusions will be drawn from the upcoming hearing and how they will impact the ongoing conversation around these issues.
~Here's to Our Liberty!
Copyright 2023, LibertySons.org