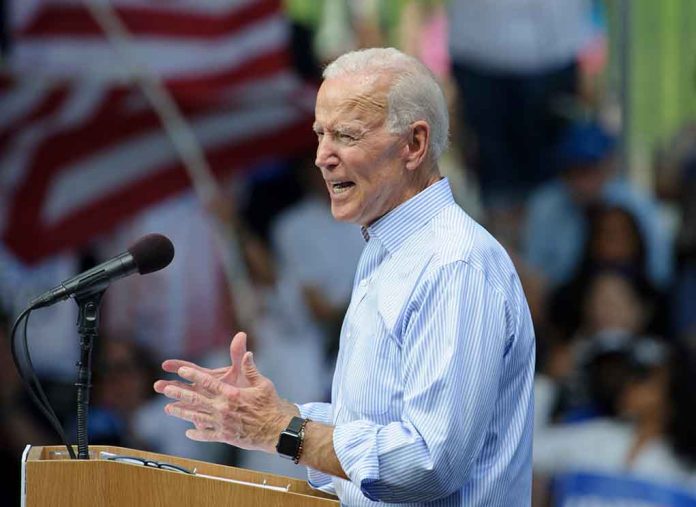 (LibertySons.org) – On March 30, President Joe Biden followed the latest advice from the Centers for Disease Control and Prevention (CDC). He received his fourth COVID-19 vaccination. In accordance with recommendations from the CDC, he encouraged people aged 50 or older or those immunocompromised to get the latest booster as soon as possible. He also noted the shot "didn't hurt a bit."
My second booster didn't hurt a bit. If you're 50 and older or immunocompromised, get your second booster as soon as you're eligible. pic.twitter.com/puLZPhMXxg

— President Biden (@POTUS) March 30, 2022
According to an announcement from the CDC on March 29, the agency found a second vaccination booster against COVID-19 provided the best protection against severe infection for older individuals or those with weakened immune systems. The same day, the agency recommended a fourth shot to those in the named groups.
The push for an additional booster came after the US Food and Drug Administration (FDA) authorized it on March 29. The FDA approved the use of the Pfizer-BioNTech or Moderna vaccinations at least four months after the last booster.
President Biden is 79 years old, so he falls into the proper age range for enhanced protection from the virus. The CDC notes data shows people over the age of 50 are at risk for more severe symptoms.
At the time of the new recommendation, the organization did not support a fourth booster for any other age group. The government said it would continue to watch the data to see if any other age group will require another booster as well.
~Here's to Our Liberty!
Copyright 2022, LibertySons.org