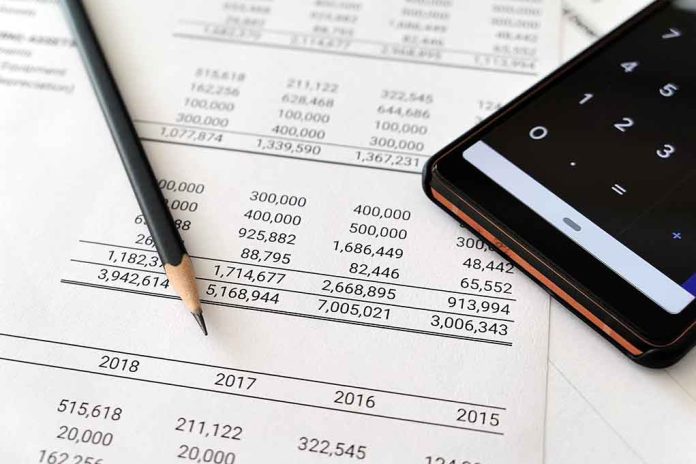 (LibertySons.org) – Representative James Comer (R-KY) sent a letter to Treasury Department Secretary Janet Yellen on January 11. Comer, who chairs the House Committee on Oversight and Accountability, was acting in an official capacity to request the Suspicious Activity Reports (SARs) and other materials regarding flagged financial activities of Biden family members. The committee is continuing an investigation, under Republican control, into alleged questionable foreign business dealings.
House Oversight Committee Chairman @RepJamesComer (R-KY) on Wednesday demanded Treasury Secretary Janet Yellen convey bank records from the Biden family business that were flagged by U.S. banks as suspicious. https://t.co/9flRqg4itG

— Breitbart News (@BreitbartNews) January 11, 2023
The panel is looking into the involvement of President Joe Biden to determine if he put US national security at risk. Its members hope to develop additional rules concerning the business transactions of government employees and relatives and make recommendations for better compliance regulations.
In the letter, Comer specifically requested SARs involving Hunter, James, Sara Biden, Eric Schwerin, Devon Archer, John Walker, and corporations under their control or associated with them. The committee also asked for communications and materials concerning those individuals and corporations between the FinCEN, Treasury Department, White House, and financial institutions. Finally, the panel wanted specific documents and other materials dated from January 20, 2021, until the current date.
Reports from April 2022 revealed the filing of more than 150 SARs on the Bidens, specifically the president's son and brother. Those were mainly for international wire transfers that triggered a review. SARs are required reporting for financial institutions. Banks must file the reports when they detect any activity that it believes requires further review.
Despite the Treasury saying it has complied with all requests to turn over materials, it refused Comer previously when he tried to secure the SARs on May 25, 2022, and again on July 6, 2022. The agency cited the sensitive nature of the data and a need to keep it confidential as a reason for the denials. The representative accused the department of "stonewalling congressional oversight," insisting that legislators needed to compel the president's administration to hand over the information.
~Here's to Our Liberty!
Copyright 2023, LibertySons.org