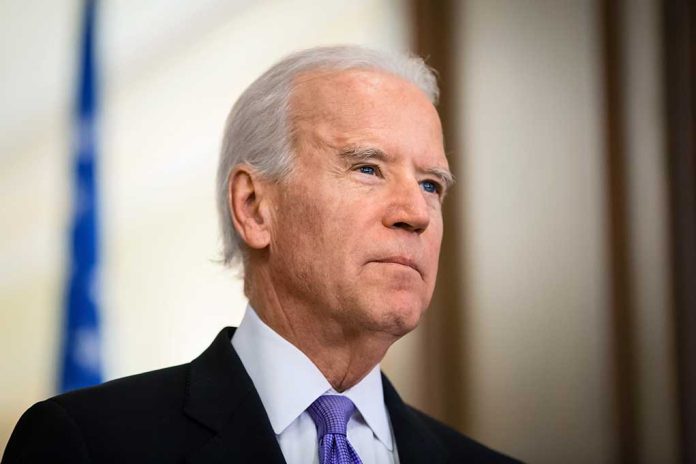 Rep. James Comer Claims Biden Family Committed Illegal Acts
(LibertySons.org) – On October 10, Representative James Comer (R-KY) appeared on Fox Business' "Mornings with Maria" to discuss concerns about the Biden family. The congressman talked specifically about the monetary transactions of James Biden and Hunter Biden, President Joe Biden's brother and son. Comer accused the two of committing financial crimes to assist Ukraine and China in entering the US energy market.
Rep. James Comer, R-Ky., argued that the president's brother, James Biden, and son Hunter, were involved in criminal activity while he was vice president. Told "Mornings with Maria" Biden family members were likely "influence peddling" to help Chinese https://t.co/dp7UYwYqfp

— Old Man With A Pen (@ConservativeAd5) October 10, 2022
Comer explained that at least four financial institutions have issued Suspicious Activity Reports (SARs) against the men. The documents have been required since 2013 and force banks to provide alerts on potential criminal activity, transactions larger than $10,000, and cash buying of negotiable instruments.
According to Representative Comer, President Joe Biden changed the rules about SARs access, making it harder for Congress to review the 150 reports on his son. Congress had easy access to the information prior to the president taking office. But the Treasury's Financial Crimes Enforcement Network (FinCEN) instituted restrictions, including limiting when and how lawmakers could see SARs. The alteration of the procedures was supposedly in the name of protecting privacy.
The Kentucky legislator doesn't at all agree with that finding. He's convinced that Biden's changes were really just an attempt to help cover up nefarious deeds. He promised to use a subpoena to access the SARs, suggesting that the existence of the alerts indicates criminal activity.
The politician also called the Biden family business that triggered the alerts "influence peddling," suggesting the president's loved ones tried to give foreign companies an edge in the US energy market by bypassing the typical procedures and pathways.
~Here's to Our Liberty!
Copyright 2022, LibertySons.org