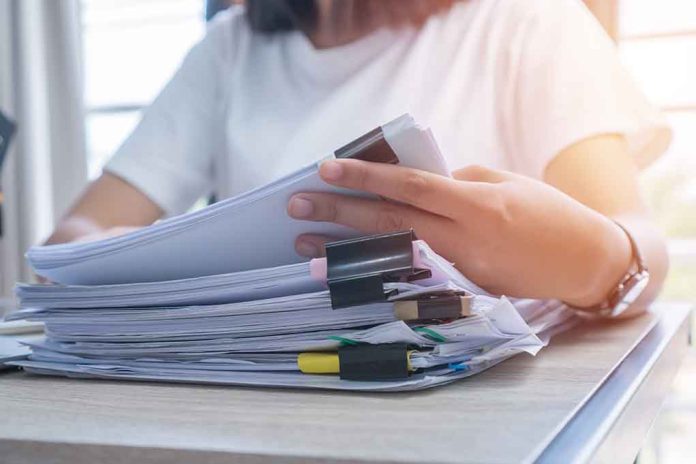 New Docs Allegedly Point to More Biden Family Corruption
(LibertySons.org) – Senator Chuck Grassley (R-IA), a ranking member of the Senate Judiciary Committee, sent a letter to US Attorney General Merrick Garland, FBI Director Christopher Wray, and US Attorney for the District of Delaware David Weiss on October 13. In the missive, he urged the FBI to reveal documents that could pinpoint illegal activity within the Biden Family.
🚨

Joe Biden 'was aware' and potentially 'involved' in son Hunter's crony business dealings: Whistleblowerhttps://t.co/emmTlkG4e7

— 🇺🇸 Mike Davis 🇺🇸 (@mrddmia) October 17, 2022
Grassley highlighted the contributions of whistleblowers with details the Department of Justice (DOJ) allegedly has about Hunter Biden's business dealings and Joe Biden's connections to them. The senator stated the FBI has "significant, impactful and voluminous evidence" against the president's brother and son.
Grassley specifically pointed out an interview with Tony Bobulinski, the former partner of Hunter Biden. He noted the man spoke of a questionable arrangement between Hunter and James Biden and foreign actors within the Chinese government that may have relied on Joe Biden being in the White House as vice president.
The senator also wrote about documents he claims the FBI has pertaining to Burisma owner Mykola Zlochevsky. He indicated Hunter Biden was working with the Ukrainian energy company when his father was vice president and managing Ukraine relations. The information the DOJ has also allegedly indicates the senior Biden knew about his son's business dealings, despite his repeated denial.
Grassley believes the FBI's evidence collection includes the Bobulinski interview, a complete account of Hunter Biden's business connections, meeting records documenting meetings between Joe Biden and Bobulinski, and details about Zlochevsky's dealings with the family. He requested access to the data to allow for a proper review by Congress and an explanation about what investigation has been completed thus far.
~Here's to Our Liberty!
Copyright 2022, LibertySons.org