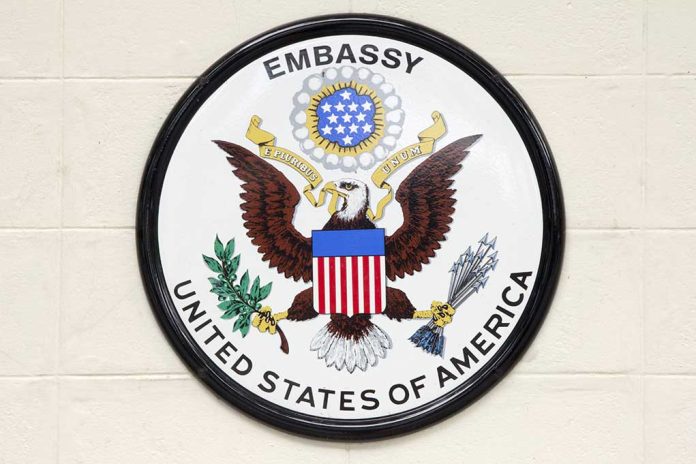 (LibertySons.org) – Violence has plagued Sudan after the breakdown of an alliance between the Sudan Armed Forces (SAF) headed by General Abdel Fattah al-Burhan and the Rapid Support Forces (RSF), a paramilitary organization run by General Mohamed Hamdan Dagalo, sometimes also called "Hemetti." The two men joined forces in 2019 to topple the 30-year regime of dictator Omar al-Bashir with a promise of democracy. In response to multiple broken cease-fire agreements and intensified fighting in the capital city of Khartoum, President Joe Biden ordered special forces to evacuate the US Embassy personnel from the country on Saturday, April 22.
Biden released a statement late Saturday night confirming the evacuation and thanking service members for their "unmatched skill" in bringing embassy staff to the safety of Ramstein Airforce Base in Germany. The commander-in-chief also thanked the allied nations of Djibouti, Ethiopia, and Saudi Arabia for critical assistance.
Today, on my orders, the United States military conducted an operation to extract U.S. Government personnel from Khartoum in response to the situation in Sudan.

I am grateful for the commitment of our Embassy staff and the skill of our service members who brought them to safety.

— President Biden (@POTUS) April 23, 2023
While special forces, including the Navy's SEAL Team Six, ensured the safety of embassy personnel and their families via Chinook helicopter extractions, as many as 16,000 more Americans might remain in Sudan despite State Department warnings in effect since August 2021 assessing the nation at a Level 4 travel advisory, or "Do Not Travel."
The President expressed concern for those Americans in Sudan who wish to leave. RSF forces closed the Khartoum International Airport, and fighting has made overland travel extremely dangerous. However, while the State Department continues collecting information from citizens using a crisis intake form, Secretary of State Antony Blinken told ABC News the agency doesn't foresee the majority of Americans still in Sudan wanting to leave because they hold dual citizenship.
Currently, the State Department advises US citizens trapped in Sudan to shelter in place. As foreign embassies evacuate via land routes, the State Department is making arrangements to include some US citizens. By Sunday, Canada, France, Germany, the UK, Italy, Spain, Russia, and six other countries had announced the evacuation of all diplomatic personnel. India, Japan, Lebanon, and South Korea were still working on evacuations.
~Here's to Our Liberty!
Copyright 2023, LibertySons.org