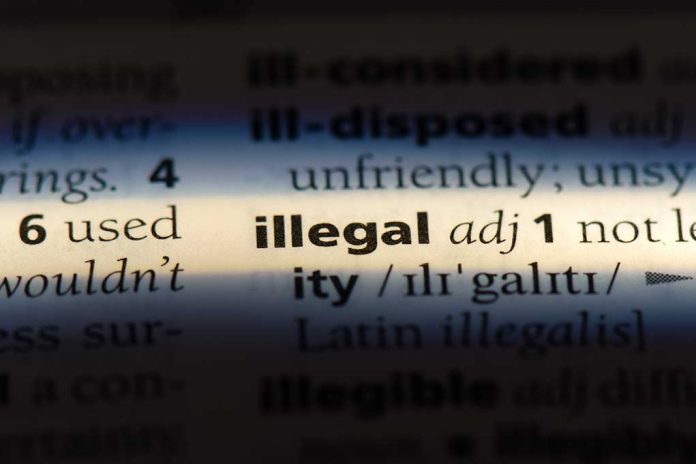 (LibertySons.org) – Tensions between the United States and Russia have escalated in the wake of its conflict with neighboring Ukraine. The Russian government recently arrested Evan Gershkovich, a reporter with The Wall Street Journal, claiming he committed crimes. President Joe Biden has condemned Russia's detention of Gershkovich, claiming the decision was "totally illegal."
President Joe Biden said Tuesday that Russia's detention of Wall Street Journal reporter Evan Gershkovich is "totally illegal," while the Kremlin insisted that he "violated Russian law" and had been caught "red-handed." https://t.co/VsEvTwvi8l

— NEWSMAX (@NEWSMAX) April 11, 2023
On April 11, Reuters reported that President Vladimir Putin's press secretary Dmitry Peskov stated the reporter was "caught red-handed" violating Russian law. Authorities arrested Gershkovich, charging him with espionage. Peskov advised that the court will ultimately decide Gershkovich's guilt. However, nearly all Russian criminal cases end with a conviction, over 99% to be exact.
So far, Russia hasn't presented any evidence to support its detainment of the American reporter. Likewise, the country has kept the proceedings under wraps claiming the details of the case are confidential. The Biden administration recently declared that Gershkovich was "wrongfully detained," stating they believe the reporter was arrested for the simple fact that he's a US citizen.
Biden told reporters that Russian officials have "been making it really clear" the reporter's detainment is illegal and that by arresting him, Russian officials have changed "the dynamic" between the two countries.
Gershkovich's family recently spoke with reporters, confirming spoke with Biden. They said the president assured them that the federal government was "doing everything in its power" to bring the reporter home as soon as possible. Another American and former US Marine, Paul Whelan, has been detained in Russia since 2018 and is aware of Gershkovich's arrest.
The US government recently secured the release of WNBA player Britney Griner, but Whelan wasn't part of that deal. The former Marine's brother, David Whelan, said his sibling expressed concern that he might not be included in any deal to secure Gershkovich's release. David added that excluding him from those negotiations "would be an unconscionable betrayal."
~Here's to Our Liberty!
Copyright 2023, LibertySons.org