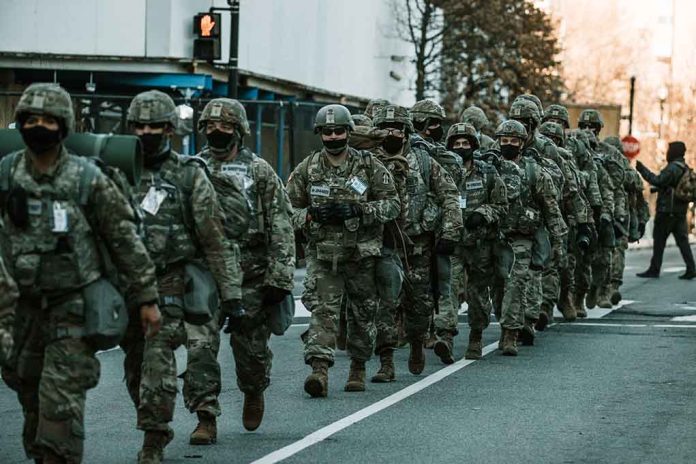 (LibertySons.org) – A trucker convoy similar to the Freedom Convoy in Canada is heading to Washington, D.C., where participants are planning protests against vaccine mandates in the U.S. The group aims to make it in time for the president's March 1 State of the Union address. But the convoy won't be there alone; the Biden administration plans to greet them with hundreds of National Guard members.
Defense Secretary Lloyd Austin approved sending the National Guard to the nation's capital in case of unrest ahead of the president's speech. The Guard members will be deployed to assist with traffic control, and will be charged with keeping the streets clear.
As many as 700 members of the @DCGuard1802, @NJNationalGuard, @VTNationalGuard and @WVNationalGuard will be available to help local law enforcement during First Amendment demonstrations expected in DC. https://t.co/h8aA2ovEVv

— National Guard (@USNationalGuard) February 23, 2022
Tactical vehicles and troops will begin moving in on February 26, and the secretary approved the mission until March 7. National Guard members will assist the D.C. Homeland Security and Emergency Management Agency, D.C. Metropolitan Police and US Capitol Police. They will not carry firearms or other weapons and will only work as ground support.
States that are sending troops for traffic duty include New Jersey, West Virginia and Vermont. The approval by Austin is for 700 Guard members; estimates of the convoy's numbers are around 38,000 people.
What do you think of the National Guard being called in for the protest? Do you think it's an appropriate response? Or a heavy-handed waste of resources? Send us an email and let us know.
~Here's to Our Liberty!
Copyright 2022, LibertySons.org