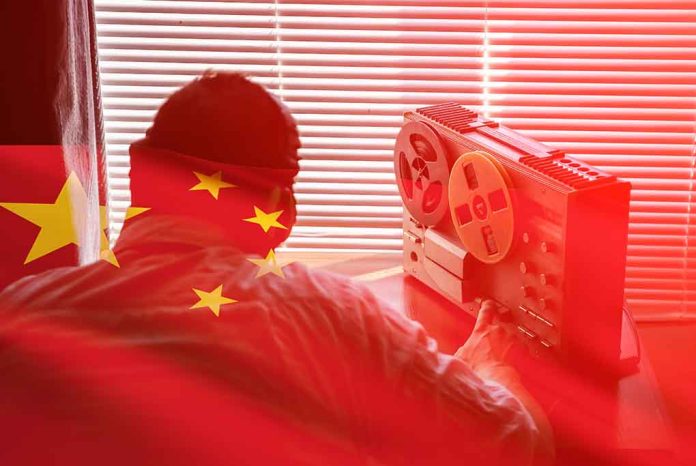 (LibertySons.org) – Tensions are at an all-time high between the US and the nation many see as America's most prominent adversary, China. As the two countries have diplomatically battled back and forth, President Joe Biden recently appointed a member of an alleged Chinese front group to represent American business interests in Asia.
Disturbing Revelation
Biden appointed Dominic Ng, the CEO of East West Bank, to be America's representative on the Asia-Pacific Economic Cooperative's (APEC) Board of Advisory Council in April of last year. According to the Daily Caller News Foundation (DCNF), Ng donated $100,000 to Biden's Victory Fund and an additional $35,500 to the Democratic National Committee in 2020. During its investigation, the DCNF discovered that the CEO's donations came before Biden appointed him to represent US business interests across the Asia-Pacific region.
Ng's donations and current position on the APEC Board Advisory Council overlap with his existing membership in a group that experts on China claim are a front group for the Chinese Communist Party's (CCP) intelligence agency, the China Overseas Friendship Association (COFA). The DCNF also discovered that the CEO was also a member of another organization experts believe serves as a front for CCP intelligence, the China Overseas Exchange Association (COEA).
US Representative Lance Gooden (R-TX) spoke with the DCNF about Biden appointing Ng. The Texas Republican said the president disregarded the CEO's "extensive ties" with Chinese intelligence groups and the CCP.
Tracking Down the Details
Likewise, the DCNF also found that Ng served as COEA's executive director from 2013 to 2017. He then signed a five-year contract to fill a similar role within the COFA, beginning in 2019 when it merged with COEA. Experts on Chinese intelligence operations believe both groups serve as a front for a CCP agency that handles intelligence and influence operations known as the United Front Work Department (UFWD).
The author of "Hidden Hand: Exposing How the Chinese Communist Party Is Reshaping the World," Clive Hamilton, told the DCNF that "any person" holding a "position in COFA or COEA" and working for the US government should be prohibited from accessing "sensitive information." The author explained that the CCP expects both organizations to "carry out influence work" and facilitate its interests abroad.
The DCNF's probe led to the outlet learning Ng's Chinese name, Wu Jianmin, on East West Bank's website. Investigators then matched archived records of the same name to confirm that he was a member of the COEA and currently holds a position at the COFA. In other words, President Biden has likely appointed a Chinese spy to serve as an important figure in US-Asia trade relations.
~Here's to Our Liberty!
Copyright 2023, LibertySons.org