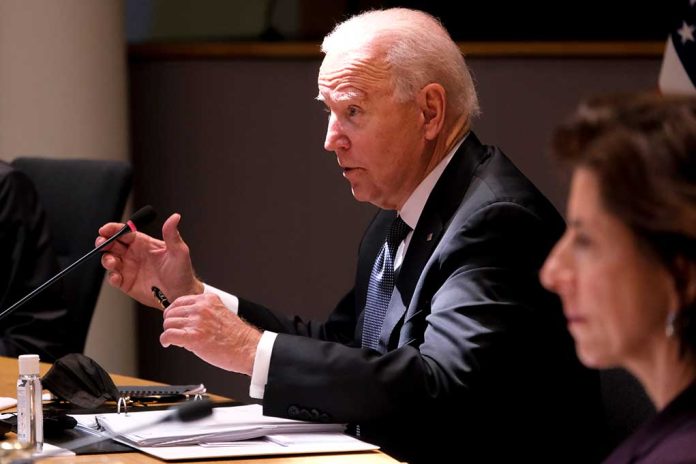 (LibertySons.org) – Dr. Francis Collins retired as the Director of the National Institutes of Health (NIH) on December 19, 2021, after serving 12 years and three presidents. Collins was the longest-serving NIH director. On Monday, May 15, President Joe Biden announced his decision to nominate Dr. Monica Bertagnolli, a surgical oncologist currently serving as the first woman to direct the National Cancer Institute (NCI), as his choice to replace Collins.
Once nominated, the Senate would need to confirm her before she could take the NIH reins, making her the second woman to lead the collection of research agencies as director. The first was Dr. Bernadine Healy, an appointee of former President George H.W. Bush.
Congrats to @bertagnollimm '81 on being nominated by @POTUS to serve as Director of @NIH. Dr. Bertagnolli is currently Director of @theNCI, the first woman to serve in the position. At Princeton, she graduated with a Bachelor of Science in Engineering: https://t.co/MOxCgAfLlT pic.twitter.com/xQgDayiYv3

— Princeton University (@Princeton) May 15, 2023
In a statement, the president characterized Bertagnolli as a scientific pioneer who has improved "cancer prevention and treatment" for "patients in every community." Biden expressed confidence in her "vision and leadership" to propel health science and the standard of care forward for Americans.
In addition to bringing world-class medical and research skills to her new position, Bertagnolli will supply a unique perspective — she's a cancer patient diagnosed with early-stage breast cancer late last year. She acknowledged that knowing about the disease as a doctor was much different than experiencing it as a patient.
Xavier Becerra, the Health and Human Services Department secretary, congratulated Bertagnolli on her impending nomination, calling her "one of the most powerful voices in the country" in her advocacy for cancer patients. He urged the Senate to move quickly to confirm her.
As NCI director, Bertagnolli made significant strides in advancing the Biden administration's Cancer Moonshot program, which aims to reduce cancer death rates by 50% over the next 25 years. Bertagnolli focussed on making testing and treatment options more accessible to low-income and rural Americans, some of the most underserved populations.
The NIH is currently under the leadership of acting director Dr. Lawrence Tabak, who stepped up to the leadership role when Collins left. Tabak, 72, is a dentist, biochemist, and biophysicist who has focused much of his research on glycoproteins.
~Here's to Our Liberty!
Copyright 2023, LibertySons.org