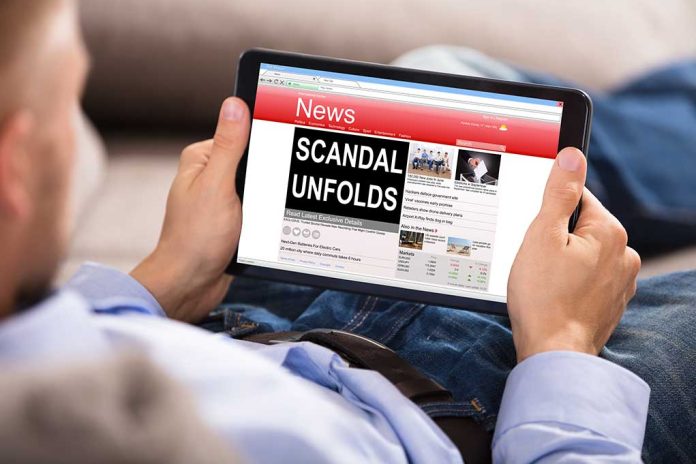 (LibertySons.org) – Last year, the FBI decided to raid the home of former President Donald Trump, and they discovered several files bearing classified markings. Biden has found himself in a similar situation as his lawyers also found classified documents in his old office at the Penn Biden Center and his private residence in Wilmington, Delaware. Similar items were found after former Vice President Mike Pence asked his lawyers to search his home in Indiana. While the mishandling of classified documents may seem like a new problem. In fact, the issue dates as far back as Jimmy Carter's administration.
Ongoing Problem
While the recent revelations have brought a lot of attention to the mishandling of documents, the truth is it's been happening for decades. Former presidents and staff members across multiple administrations have all mishandled classified intel at one point or another. An anonymous source, reportedly familiar with the mishandling of documents and the process of returning them, told the Associated Press that former President Carter found classified material in his home in Plains, Georgia after he left office.
A Carter Center aide declined to provide details regarding the documents found in the 39th President's home in 1981. Ironically, Carter signed the Presidential Records Act (PRA) into law in 1978. The PRA went into effect on January 20, 1981, when Ronald Reagan was inaugurated. Prior to that date, White House records were considered the private property of the commander-in-chief.
The Trump and Biden Administrations Documents Problem
Under the PRA, documents from presidential administrations are legally owned by the public and therefore need to be handed over to the National Archives. Nevertheless, Trump argued the documents he took from the White House were his personal property and declined to turn them over to the National Archives.
Biden claims to be cooperating with the National Archives in full and has returned all the relevant documents. The president's lawyers found classified material in the garage of his Wilmington residence and the office he used at the Penn Biden Center. The FBI found additional documents during a subsequent 13-hour search of his home. The documents found in Biden's possession are from his time as vice president.
Former Vice President Pence recently found classified documents in his possession. Like Biden, he willingly turned over the documents to federal officials. The files originally went to the former vice president's residence in Virginia but eventually made their way to his home in Carmel, Indiana.
Despite the sensitivity of this material and the potentially devastating consequences that could unfold, officials rarely see any kind of punishment for the unwitting mishandling of classified information. The National Archives also heavily relies on the president, to be honest, and hand over the documents out of good faith. Some experts are calling for a change in how the National Archives handles materials when presidents leave office.
~Here's to Our Liberty!
Copyright 2023, LibertySons.org