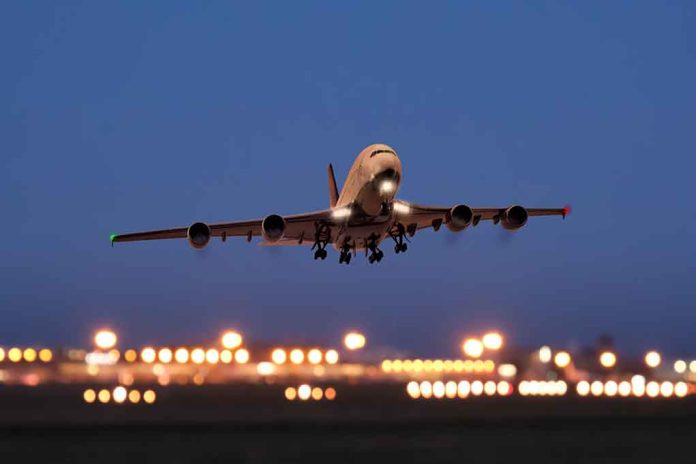 (LibertySons.org) – Immigration through a set legal process is imperative to maintaining national security. The president, however, is now aiming to bring more people into the country at an unprecedented rate, with no way to verify the identities of large amounts of these populations.
In a recent Axios exclusive, a source divulged that the Biden administration is working to bring thousands of Afghan refugees into the US. At the heart of the plan is an expedited process that allows these individuals to enter the country quickly and disperse almost right away into cities around the country.
Scoop: Biden's advisers are crafting a plan to accelerate bringing potentially thousands of Afghans to the U.S. from Qatar, according to a source with direct knowledge of the administration's internal deliberations on the subject.https://t.co/yEk9YQMADR

— Axios (@axios) January 26, 2022
Experts are concerned that fast-tracking refugees doesn't allow enough time for proper vetting and background checks. The typical process takes about two to five years, but the current plan would bring that timeline down to less than 30 days.
There is also an increased risk for the government to inadvertently admit people who will commit crimes. The September 2021 indictment of an Afghan refugee for sexually assaulting multiple victims under the age of 16 reflects the reality of this concern.
The administration does plan to demand that immigrants seek a special immigrant visa eventually — but just how long would that take? The immigration and legal systems are already under stress due to the crisis at the southern border, with more than 2 million people encountered there in 2021 alone. Can the US afford to continue admitting people who do not go through the proper channels?
~Here's to Our Liberty!
Copyright 2022, LibertySons.org