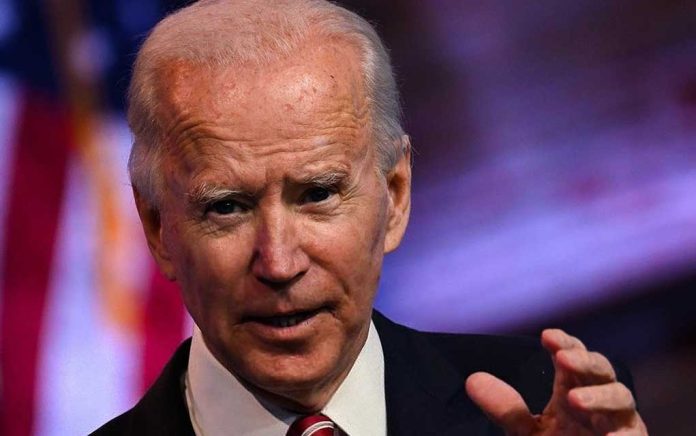 (LibertySons.org) – The Biden administration continues its pattern of ignoring relevant issues like the state of the nation's economy and focusing on President Joe Biden's green agenda. For instance, the White House is set to announce a crackdown on gas-powered vehicles. But what do automakers have to say about the new rules?
Reuters reported that the US Environmental Protection Agency (EPA) is getting ready to announce "sweeping cuts in vehicle emissions pollution" within the coming weeks. The outlet noted that the new rules will push vehicle manufacturers to focus more on electric vehicles (EVs). If automakers comply with the proposed new EPA rules, it will cause car manufacturers to decrease the production of the number of vehicles with internal combustion engines.
The major announcement is expected to come as early as next week. https://t.co/55UvcLEoeI

— The Western Journal (@WestJournalism) April 7, 2023
Automakers and environmental groups claim the new EPA rules "will result in 50%" of America's cars and trucks being either plug-in hybrids or completely electric by 2030. Additionally, many feel the timing is off, with the Alliance for Automotive Innovation (AAI) stating that it isn't a matter of if the push toward EVs was feasible; rather, it was about "how fast" it could "be done."
According to Bloomberg, another issue with the new potential EPA rule is the fact automakers have pleaded with Biden to give them more time to phase out internal combustion engines and prepare for the transformation to electric-operated cars. Meanwhile, current EV manufacturers, like Tesla, have urged the administration to push harder against automakers and implement harsher restrictions on internal combustion engines.
Aside from the logistics of a mass shift to EVs, there's another problem standing in the way of the president's desire to phase out gas-powered vehicles — the American people. The Wall Street Journal wrote that pushing the automotive industry to make such a massive change could anger much of the US, regardless of political affiliation.
Americans could take their resentment toward Biden to the polls with them in 2024, which could have catastrophic consequences for his administration's hopes for another four years in the White House.
~Here's to Our Liberty!
Copyright 2023, LibertySons.org