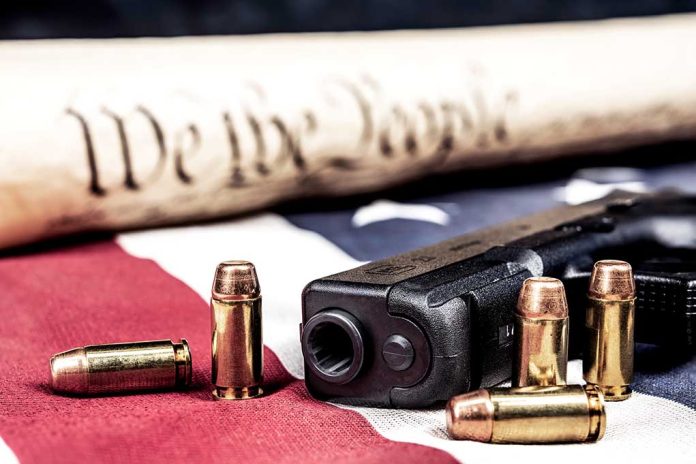 (LibertySons.org) – Joe Biden campaigned on a promise to put stronger control measures on firearms in the US. On April 7, 2021, he announced six initial actions to address gun violence as a public health concern.
These actions required gun control law changes targeting AR pistols with braces. According to him, the country needs increased regulations of handguns modified with stabilizing braces because these modifications make them more deadly by increasing shot accuracy.
On June 7, 2021, the Department of Justice (DOJ) issued a proposal for a change in designation for AR pistols with braces. The request would change the classification of AR pistols to short-barreled rifles, which the National Firearms Act of 1934 places under strict regulations.
Biden DOJ Proposes Placing Certain AR-Pistols Under National Firearms Act https://t.co/B4fxjOVhhC pic.twitter.com/wTNwHJYyfP

— Curious Reporter (@ReporterCurious) June 8, 2021
The act states short-barreled rifles are more deadly because they are easier to conceal. They have a history of use in criminal activities, and these guns can cause increased damage to targets.
If this proposal passes, individuals wishing to buy these firearms will have to go through several more steps, including criminal background checks, photographs, and fingerprints. If that isn't enough, the federal government will also benefit from a tax levied on purchases. The process could take up to 10 months to complete.
~Here's to Our Liberty!
Copyright 2021, LibertySons.org