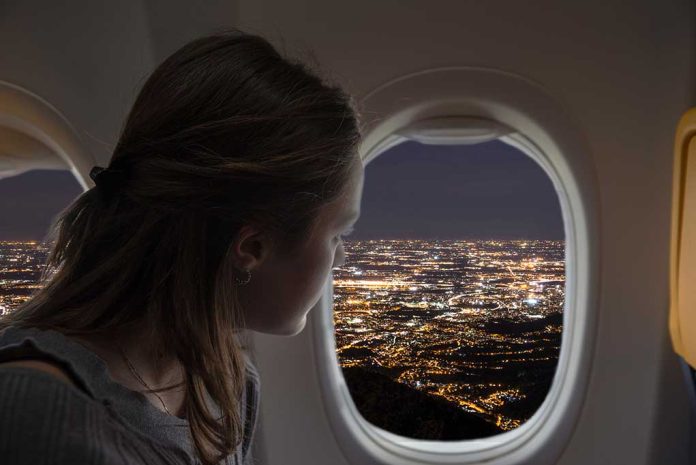 (LibertySons.org) – The immigration situation is a massive crisis for the Biden Administration. The latest influx of migrants storming the border led to headlines that challenged the administration to do something to fix the issue.
The New York Post made explosive revelations on October 18 about Biden's latest moves to make the situation look better. The publication alleges the administration is secretly flying migrants into cities around the country overnight.
Midnight runs: Biden secretly flying underage migrants into NY in dead of night https://t.co/Fk9ZulbVJk pic.twitter.com/Xm6R9y5I82

— New York Post (@nypost) October 19, 2021
The paper says it saw mostly underage immigrants getting off the flights at Westchester County Airport in New York. They moved into awaiting buses after disembarking. Witnesses claim to have seen them dropped off at Long Island residential facilities or meeting with sponsors and relatives in New Jersey.
The Post analyzed the flights to discover about 2,000 migrant children have come into the airport since August 8. The late-night arrival times and swift nature of departure from the planes has the publication questioning if this is part of Biden's new immigration plan.
An anonymous source told the Post that migrants consistently come into the airport and leave via bus. A similar situation is allegedly occurring in Florida, where planes coming in from Texas bring unaccompanied minors on late-night flights. Again, awaiting buses pick up and transport the individuals.
White House Press Secretary Jen Psaki denied the Post's claims in her October 19 press briefing, but she didn't deny the flights were happening. She only disputed their timing, saying they weren't occurring in the middle of the night. She claims the plan is to help minors who enter the country alone reunite with family or connect with sponsors.
~ Here's to Our Liberty!
Copyright 2021, LibertySons.org