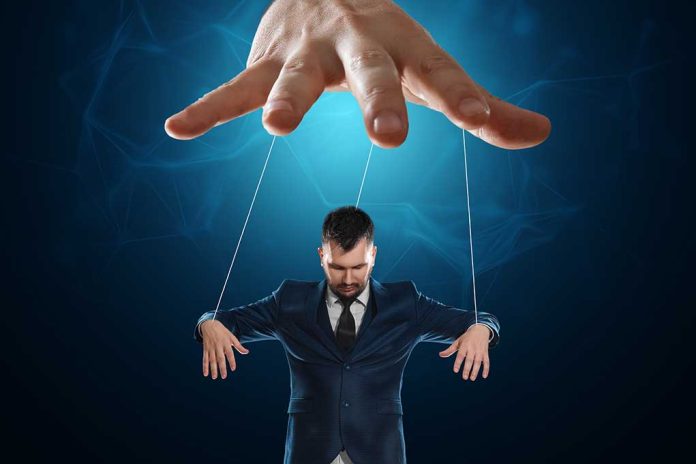 (LibertySons.org) – Rumors about President Joe Biden's inability to run the country are nothing new. People have questioned if he has the mental capacity to handle the office since his swearing-in. Still, now, there's a new focus on who is actually holding power behind the 46th presidency.
On September 14, former President Donald Trump appeared on Newsmax's Spicer & Co. He told host Sean Spicer Biden's performance in office is worse than Barack Obama's and suggested the 44th president is probably controlling things.
President Trump: Many say Obama is running Biden admin. – https://t.co/9VysxR4juC #OANN

— One America News (@OANN) September 15, 2021
Trump said he has sources that gave him insider information that Obama is influencing the White House operations, but he refused to reveal names. In addition, he is not the only person questioning who is really in charge of the most powerful office in the nation.
At the September 14 congressional hearing on Afghanistan, Senator Jim Risch (R-ID) questioned Secretary of State Antony Blinken about an incident in which someone cut Biden's microphone as he was speaking. Risch asked Blinken who has the power to stop the president from talking, and Blinken responded there is nobody with that ability. Many observers question the truth of that statement because the incident is all over the news, and there's video evidence.
BIDEN: "Can I ask you a question?"

*White House feed cuts out" pic.twitter.com/YQ9I9u3r98

— RNC Research (@RNCResearch) September 13, 2021
Plus, this isn't the first time it's happened.
Is someone else controlling the president and the office, and who is it? Should Americans worry that they really do not know who is in power at the White House?
~Here's to Our Liberty!
Copyright 2021, LibertySons.org