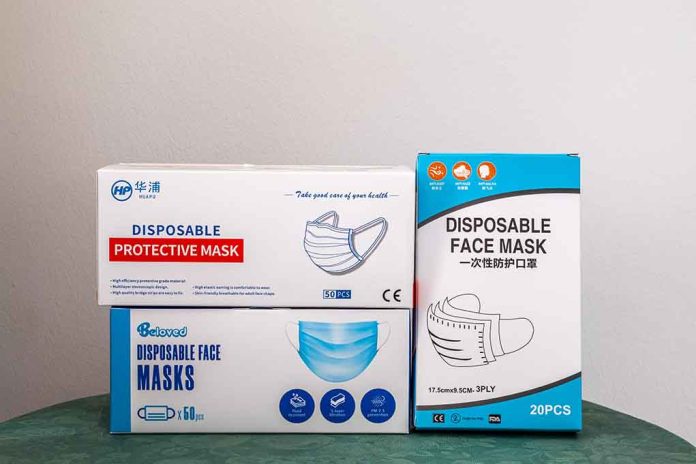 (LibertySons.org) – J. David McSwane reveals in his new book, "Pandemic Inc," that the US government handed out billions of dollars in contracts during the COVID-19 health emergency, making many companies rich. His book covers the multiple instances of fraud occurring in conjunction with the arrangements. He also tackled the question of why the government didn't protect taxpayer money.
J. David McSwane's new book, Pandemic, INC. is a colorful account of the many ways unscrupulous operators profited from the nation's health crisis, and ways the government failed to protect the public from financial predators. https://t.co/hdhFbAz5wx

— NPR (@NPR) April 12, 2022
In an interview with NPR, McSwane explained that the government failed to vet many companies that received contracts, trading speed for security. He noted one contractor who had a deal to provide the Veterans Administration with masks but failed to deliver on his promise. While he didn't get paid for the facial coverings, the man did manage to get money through the Paycheck Protection Program.
McSwane explained that the government was doling out so much money so fast that people were flocking to grab up the contracts, even if they had no experience or ability to complete them. He pointed out that even in a moment of national crisis, there were still many people who were willing to commit fraud to line their own pockets off of the suffering of others.
The author pointed out that this oversight didn't have to happen. He explained multiple government organizations gave recommendations that the administration didn't follow. He hopes that by revealing the mess, the government can put plans in place to avoid such terrible situations in the future.
~Here's to Our Liberty!
Copyright 2022, LibertySons.org