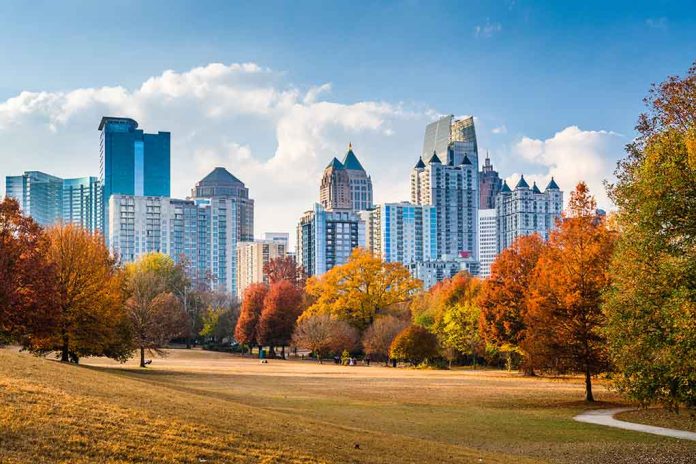 (LibertySons.org) – Michael Bowles had expected to spend the holidays with his mother, 77-year-old Eleanor Bowles. Instead, he's planning her funeral. The victim's son found his mom dead at her residence in the Buckhead area of Atlanta, Georgia, on December 10. In an interview on "Fox & Friends First" on December 14, the man warned that his mother had a false sense of security at her home in the gated community. He said nobody should feel safe because rising crime means anyone could be the next victim.
Son of 77-year-old Eleanor Bowles tells 'Fox & Friends First' murder suspect had long rap sheet https://t.co/yf1fcZZzha #Federal #State #Local #News

— AJ Blackston – Financial IT Solutions Consultant (@AJBlackston) December 14, 2022
Michael Bowles had spoken on and off with his mother as he drove to her house, but once he started to get closer, he failed multiple times to contact her — that worried him. Once at his mother's house and not getting a response at the front door, he went around back and stumbled onto the gruesome murder scene.
While the loving son was making his way to be with his mother, 23-year-old Antonio Brown allegedly had gained access through the community gates to steal Eleanor Bowles's vehicle. Authorities believe she interrupted the crime, and Brown stabbed her to death.
Michael Bowles said he felt the justice system dropped the ball, suggesting maybe Brown, who reportedly has a criminal record, could have gotten help earlier to turn his life around, but now it's too late. He explained that while crime in Buckhead was increasing, it was a problem everywhere, adding that the government needed to fix the broken system.
Still, Michael Bowles made sure to praise the Atlanta police, saying they had been outstanding throughout this challenging time. He also implored people to support officers and recognize their desire to help.
Brown is facing murder charges along with multiple other counts related to the homicide and vehicle theft.
~Here's to Our Liberty!
Copyright 2022, LibertySons.org