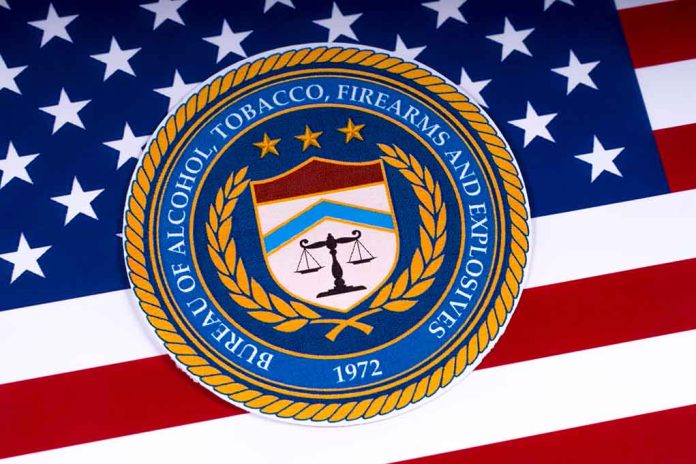 (LibertySons.org) – The Bureau of Alcohol, Tobacco, Firearms and Explosives (ATF) tried to cash in on Valentine's Day with a plea on Twitter. Unfortunately, the response was probably not what they expected.
The tweet posted on February 14 asked people to turn in their current or former partners for illegal gun activity. The ATF used cute wording, saying they would give the alleged criminals "a Valentine's Day surprise" and make sure it was a day to remember.
The overwhelming number of responses were to turn in Hunter Biden for concealing his drug abuse history so he could attempt to buy a gun.
Valentine's Day can still be fun even if you broke up. Do you have information about a former (or current) partner involved in illegal gun activity? Let us know, and we will make sure it's a Valentine's Day to remember! Call 1-888-ATF-TIPS or email [email protected] pic.twitter.com/OdDIPdIzkr

— ATF HQ (@ATFHQ) February 14, 2022
The ATF put out a call for 'information about a former (or current) partner involved in illegal gun activity.' https://t.co/hzpV6SpXRb

— The Western Journal (@WestJournalism) February 14, 2022
Other responses pointed to the fast and furious operation organized under the Obama administration as illegal gun-running. One person turned in former President Barack Obama and former Attorney General Eric Holder as the perpetrators who trafficked guns to Mexico under this scheme. He also named the ATF as a co-conspirator.
The reaction to the tweet pointed out the politically-motivated hypocrisy of the agency. What didn't happen was the bureau getting people to rat out former romantic partners. It also highlighted the lack of trust Americans have in some federal agencies.
What do you think of the Valentine's Day operation? Send us an email and let us know.
~Here's to Our Liberty!
Copyright 2022, LibertySons.org